British Telecommunications has filed a civil suit in a Delaware court alleging that some Google products and services including Android, and its search, music, map, and location-based advertising infringe on one or more of six of its patents.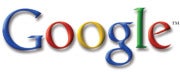 The British company entered a prayer on Thursday before the United States District Court for the District of Delaware for an injunction against Google, as well as unspecified damages, which could be tripled if proven that Google's alleged infringement of the patents was willful and deliberate. BT has also asked for a trial by jury.
The BT patents said to have been infringed include service provision system for communication networks, navigation information system, storage and retrieval of location based information in a distributed network of data storage devices, telecommunications apparatus and method, and communications node for providing network based information services.
Google Music and Android were cited by BT as examples of Google's violation of U.S. Patent No. 6,151,309 for service provision system for communication networks, also referred to in the suit as the Busuioc patent. This patent is "directed to systems and methods for accessing content in a mobile environment where network constraints vary across networks".
Intellectual property analyst Florian Mueller wrote in his blog that with so many major patent holders asserting their rights, obligations to pay royalties may force Google to change its Android licensing model and pass royalties on to device makers. Android is at the center of a number of patent disputes involving large companies including Oracle and Apple.
Google was not immediately available for comment on the suit.