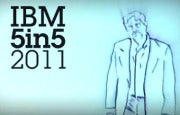 Every year, IBM picks five technologies that it predicts are going to change our lives in the next five years. This year's crop of life changers includes efficient capture of renewable energy, proliferation of biometric identification to authenticate your identity, control of machines with your mind, elimination of the digital divide and the end of spam.
Energy is everywhere—where we walk, where our computers produce heat, where water travels through the pipes in our homes—and in the next five years, we'll be more efficient at capturing that energy for personal use, IBM explained. "Advances in renewable energy technology will allow individuals to collect this kinetic energy, which now goes to waste, and use it to help power our homes, workplaces and cities," it predicted .
It also forecasted the end of passwords as the primary way to access everything. Devices to authenticate your identity by biometric means will become commonplace in the next five years and passwords will become a thing of the past. "Imagine," IBM said, "you will be able to walk up to an ATM machine to securely withdraw money by simply speaking your name or looking into a tiny sensor that can recognize the unique patterns in the retina of your eye."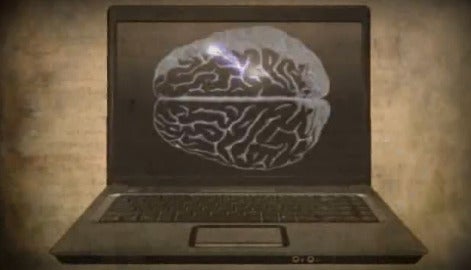 Mind reading has always been a fruitful orchard for science fiction, but it will become science fact in the near term, according to IBM. Researchers have already found ways for us to control devices with our minds and headsets exist that can monitor brain activity. "Within five years, we will begin to see early applications of this technology in the gaming and entertainment industry," IBM prognosticated.
"Furthermore," it added, "doctors could use the technology to test brain patterns, possibly even assist in rehabilitation from strokes and to help in understanding brain disorders, such as autism."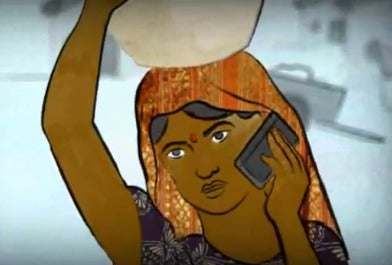 Technology advances, especially those contributing to getting mobile devices into the hands of more people, will all but remove the digital divide between information haves and have nots, IBM maintained. It estimated that in five years, 80 percent of the world's population will have such devices. "Growing communities will be able to use mobile technology to provide access to essential information and better serve people with new solutions and business models such as mobile commerce and remote healthcare," it said.
It also foretold the end of spam, sort of. "[U]nsolicited advertisements may feel so personalized and relevant it may seem spam is dead," it explained. "At the same time, spam filters will be so precise you'll never be bothered by unwanted sales pitches again."
Of all of IBM's predictions, the end of spam may be the shakiest of all. After all, the demise of spam has been predicted for years. What's more, predicting that spam will disappear because spammers will become better at what they do sounds more like the beginning of something to me than the end of something.
Follow freelance technology writer John P. Mello Jr. and Today@PCWorld on Twitter.