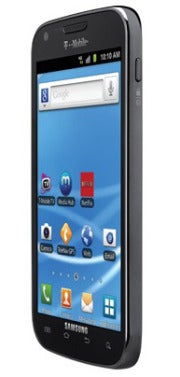 Samsung Galaxy S II owners will be upgraded to Android 4.0 Ice Cream Sandwich in the first quarter of 2012, the Korean manufacturer has announced. The completely revamped OS debuted on the Galaxy Nexus phone this month, and S II models will benefit from the improvements early next year, too.
Samsung said most of its Galaxy-branded devices would get the Android 4.0 update some time next year. This includes the Galaxy S II, S II LTE, Note and R smartphones and the Galaxy Tab 10.1, 8.9, 7.7 and 7.0 Plus tablets as well. There's no exact timeline for the update on each device, as Samsung said this depends on each market and carriers' requirements, so individual announcements should follow in the spring.
With Android 4.0, Google hopes to bridge the gap between Android 2.X for smartphones and Android 3.X for tablets. Most parts of the operating system received a makeover with Ice Cream Sandwich; the most notable change is that new devices running the OS do not require the four Android hardware buttons anymore, replaced by contextual software keys. Other new features include face unlocking and Android Beam sharing over NFC (for NFC-equipped devices).
Other Android manufacturers are rushing to get Android 4.0 to their customers, too. Sony Ericsson acted fast and released a version of Ice Cream Sandwich that can be installed on unlocked Xperia devices such as the Arc, Neo V or Ray. Meanwhile, Motorola said the Droid Razr and Bionic on Verizon will get Android 4.0, and HTC is working to bring the updates to some of its devices early in the new year.
Follow Daniel Ionescu and Today @ PCWorld on Twitter