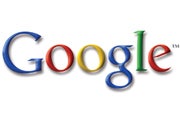 Google has never been afraid to experiment, but lately the company's curiosities have turned toward the extreme. Unconfirmed reports of sci-fi inspired projects abound, suggesting that Google is happy to reinvest some of its search revenue into pie-in-the-sky ideas.
Here are six Google projects, rumored and real, that are straight out of sci-fi:
Augmented glasses
Imagine if "Google Goggles" wasn't just an app on smartphones, but a pair of glasses you could actually wear. Information about your surroundings, directions on where to go and other details would appear before your eyes, as if you were the Terminator. According to 9to5Google, these augmented glasses are in development at Google X, a secret lab where the company works on futuristic technology. One source said these specs are in late prototype stages, and resembled regular thick-rimmed glasses with just a few buttons on the sides. No word yet on when the project will become reality.
Self-driving cars
When Google announced its driverless cars in October 2010, the fleet of seven vehicles had already covered 1,000 miles without any human intervention, and 140,000 miles more with help from real people, the New York Times reported. Legal issues remain, but thanks to lobbying from Google, Nevada has already passed laws that allow self-driving vehicles and exempt humans in these cars from a ban on sending text messages when behind the wheel. Google hasn't announced any plans to commercialize the technology.
Star Trek Federation computer
Apple has already given us a bit of sci-fi with Siri, the virtual assistant built into the iPhone 4S. But while Google has likened Siri to a droid from Star Wars — essentially, comic relief — the company has hinted at having its own solution inspired by the computer in the Star Trek franchise. One report, from Android & Me, says the project is codenamed Majel — a reference to the computer's voice actress — and could launch by the end of the year. It's unclear, though, how Majel would be significantly different from Siri, or whether it'll conjure thoughts of commanding a starship.
Space elevators
Space elevators, another rumored project from Google X, would allow people to send information or physical objects into space without rockets, using only a cable anchored to earth. Google could use the elevator to collect data on the solar system, which could be useful once we start colonizing Mars, perhaps? Obviously, Google hasn't actually started building an elevator to space — or else we'd notice.
People movers
Shweeb is a company that builds pedal-powered pods on rails, each big enough to hold one person. Although it's not a Google project, Google has invested $1 million in Shweeb to test the system in an urban setting. Maybe it'll be the city-changing creation that Segway never was. Or perhaps people will still be too lazy to pedal themselves to work.
Skynet-style robots
At Google's I/O conference last May, the company discussed ways to connect robots to the cloud. The idea is that if a robot finds something unfamiliar, it can call on the Internet to learn everything it needs to know. If you've seen the Terminator movies, you can imagine where this is going: Robots start using a massive computer network to share knowledge and become instantly smarter, and they can even offload intensive computing tasks to more powerful remote processors. This could either be an incredibly useful development, or the beginning of the robot apocalypse.
Follow Jared on Twitter, Facebook or Google+ for even more tech news and commentary.