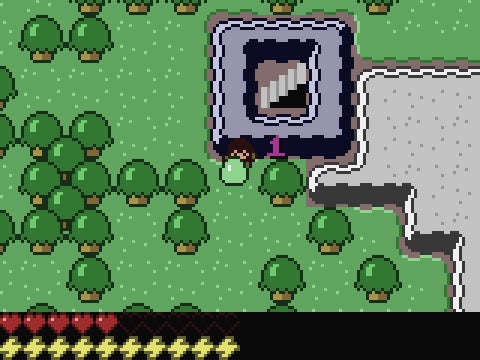 Last weekend, Minecraft creator and Mojang AB founder Markus Persson (aka Notch) entered the annual accelerated game development competition Ludum Dare. In the competiton, developers attempt to create a game from scratch in one weekend based on a community suggested theme. This year's theme was "alone", and in 48-hours, Persson created a game mash-up of The Legend of Zelda exploration and Minecraft crafting called Minicraft.
Minicraft is a pretty simple game. You start off randomly spawning into the world with the single goal of killing the Air Wizard, the only other sentient being in the world of Minicraft–forever alone. Along the way, you're free to explore the 2D-sandbox world: You can cut down trees, pull a work bench out of your inventory and throw it down like a boss, make a wood shovel and sword, break rocks, make a stone pickaxe and sword, find coal, make a lantern, explore a dungeon, kill zombies and slimes…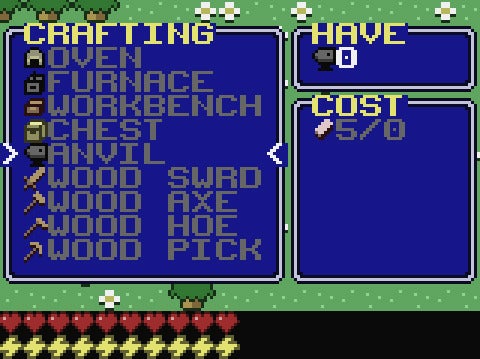 Crap, I've been hooked again.
You can play Notch's newest game online, download it, or grab the source code over at the Ludum Dare site. Don't forget about the 890 other entries all waiting to be played and rated over the next 20 days.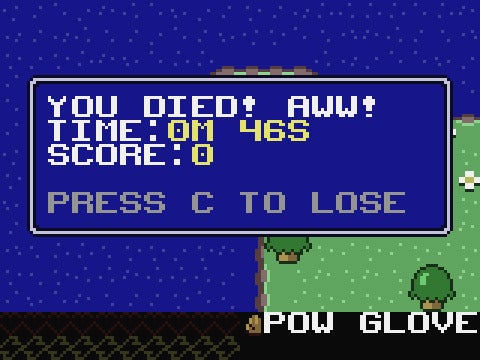 What was you fastest death? Leave a comment?
[Ludum Dare via Geek.com and The Verge]
Like this? You might also enjoy…
Get more GeekTech: Twitter – Facebook – RSS | Tip us off