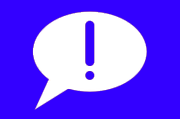 Hello and welcome to the sophomore episode of the PCWorld Game On podcast! We take a break from running down the gaming news of the day to talk about the last big game release of 2011: BioWare's The Old Republic. PCWorld Editors David Daw, Jason Cross, Patrick Miller and Alex Wawro jumpstart this week's episode with a frank discussion of whether or not it's feasible for publishers like Electronic Arts to charge a subscription fee for massively multiplayer online games. The Old Republic may well be the last MMORPG to launch with a subscription system; if it fails, what does that mean for the future of online gaming? And what can we expect from Blizzard's next online game, the mysterious Project Titan?
That leads into a frank discussion of Diablo 3 based on our experiences with the beta. Blizzard Entertainment is going to allow players to buy and sell fictional game items for real money, collecting a small fee on both sides of the business. After spending some time with Diablo 3 our podcast panelists debate the merits of allowing players to pay for premium gear instead of earning it the old-fashioned way; without the loot grind that defined Diablo 2, can the sequel hope to snare as many players?
And what about games for the holidays? The PCWorld Game On team shares some of their favorite mobile games that are perfect for long flights or car rides; listen in for their suggestions and be sure to leave some of your own in the comments below. And if you see a player named GrumpyMutt in your favorite online game, make sure to give him some grief for missing this episode of Game On.
Download the podcast (58:24).
You can also stream the podcast via QuickTime:
Subscribe to the Game On Podcast with iTunes or via the PCWorld Podcast RSS feed. You can reach us at games@pcworld.com and review our podcast on iTunes.