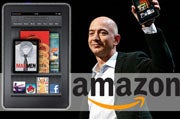 Amazon is pushing out a free over-the-air software update for the Kindle Fire, that fixes a batch of problems with the tablet. The update comes just over a week after Amazon vowed to address users' complaints with the $200 low-cost iPad alternative. The Kindle software update version 6.2.1 is meant to "enhance fluidity and performance" and "improve touch navigation responsiveness," two problems with the tablet that contributed to a flurry of negative one and two-star reviews on Amazon's website. More than 3 million Kindle Fires were sold so far, Amazon said.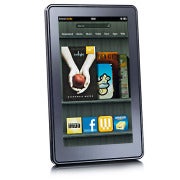 Other big gripes with the Kindle Fire addressed by the update are the new option to choose which items display on the carousel, and the ability to add a password lock on Wi-Fi access. It's still unclear whether the password lock fixes the lack of security and parental controls that can lead to children viewing inappropriate content or racking up huge content bills. To update your Kindle Fire, Amazon advises to ensure your battery is fully charged and that you are connected to a Wi-Fi network. You then tap the Quick Settings icon in the upper right corner and then "Sync." Next, a new notification will appear in the upper left hand corner of the drop down notification bar. Select "update" and the 6.2.1 update will automatically download in the background and will be applied when the device is asleep. Amazon also has a set of instructions to install the software manually. The first Kindle Fire users to receive the update reported it was slow to download, but said it is "an improvement". One particularly welcomed the changes to the carousel, saying, "my carousel can now be cleaned up from all the junk that was there, including the Facebook junk." Follow Daniel Ionescu and Today @ PCWorld on Twitter
Note: When you purchase something after clicking links in our articles, we may earn a small commission. Read our affiliate link policy for more details.