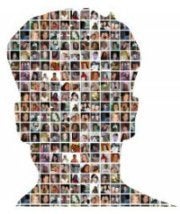 Starting next year, Facebook will give everyone who has ever "liked" or posted about a product their fifteen minutes of fame with Sponsored Stories, an advertising concept introduced in early 2011 that makes you–yes you–the star of your very own Facebook ad.
Sponsored Stories have been kicking around the right-hand side of Facebook for a while (unless you use ad blockers), but now these ads, which are made by and for you whether you like it or not, will be integrated into the Web version of users' news feeds, and sometime later, the mobile version.
A Facebook spokesperson told The Register that Sponsored Stories will roll out "thoughtfully and slowly" early next year–whatever that means. Got questions about Sponsored Stories? Here are some answers!
How Famous Will I Be?
Good news: Your "personal" endorsements of Starbucks, Maker's Mark, and Walmart won't appear in strangers' news feeds–only the friends that you've designated in your privacy settings to see your news feed content will see them. So, luckily, the creep factor is diminished. You won't receive flirty messages from Francis in Mobile, Tennessee, admiring your eloquent opinion of grande, no whip, no foam mocha lattes.
Facebook also promised that you'll see no more than one Sponsored Story per day, so depending on how dull your job is active you are on Facebook (apps, check-ins, likes, posts, and shares), you won't be a headlining act. But you may get a daily spot.
Can I Opt Out?
Nope. Even though Facebook was forced by the FTC to make opt-in the de facto standard for privacy settings, Sponsored Stories inexplicably do not have this option. Removing your smiling face from a Sponsored Story requires manually deleting it by clicking the little X button in the top right-hand corner–the same button you used a couple of weeks ago to hide all stories from Spotify and Zynga products.
Or you can go old-school and stop liking business pages on Facebook altogether, though that's both time-consuming and contrary to the entire notion of Facebook as a social site.
Can I Sue Facebook?
Yes you can. A U.S. District Judge in San Jose ruled that plaintiffs may pursue claims against Facebook for the misappropriation of their likeness in Sponsored Stories.
However, think about it: Facebook is free. It's also optional, not mandated, no matter what people who are "concerned about privacy" but refuse to quit Facebook say. Facebook gets its revenue through ad sales. Without ad sales, Facebook may cease to be free. So what's more important: The temporary shame of personally sponsoring a neat-o advertisement for Cheesy Blasters, or paying for Facebook access?