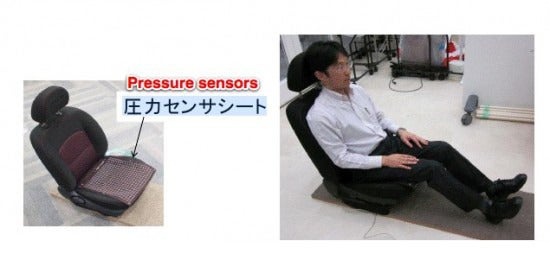 Even though nothing can prevent someone from smashing your car window, it would be nice to ensure that your entire vehicle could never be stolen right off the street. Anti-theft tracking devices and biometric car starters are a good start, but what if someone actually figures out how to steal your fingerprints and disable the GPS system? The Advanced Institute of Industrial Technology in Tokyo thinks your body weight should do the trick.
Geekosystem relays news and images of a new kind of car seat that can actually recognize the person sitting in it. When someone settles in to take a drive, the seat's various pressure sensors will read the driver's body weight and create a map that matches the exact distribution of their mass. All that data's collected in an external computer, and once the pressure map is properly registered, it acts as the "key" for the car.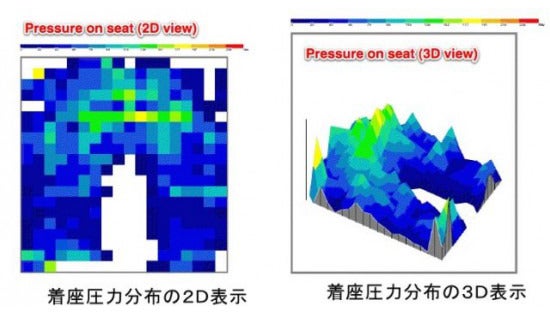 So far, the pressurized car seat is about 98 percent accurate, but thanks to the mapping software, someone who weighs the same as the driver shouldn't be able to fool the system so easily. As Geekosystem rightly points out, there's a lot of variables to wonder about here. If the seat locks your body weight in at a specific setting, how will it recognize you under different circumstances?
It's fair to say that no person sits in their car the exact same way every time. And with the pressure sensors in mind, you'll undoubtedly need to empty your back pockets before every drive. Or, suppose that you lose (or gain) enough weight to throw off the sensors, rendering you unable to drive your own vehicle — will you have to reset the system every time?
[Images via Advanced Institute of Industrial Technology, Geekosystem]
McKinley Noble is a former GamePro staff editor, current technology nerd and eternal mixed martial arts enthusiast. He also likes Japanese sports dramas and soap operas. Follow him on Twitter or just Google his name.
Like this? You might also enjoy…
Get more GeekTech: Twitter – Facebook – RSS | Tip us off