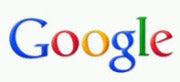 Ever wanted to write cartoon captions? It may not be the world's most lucrative profession (or hobby), but you'll gain the satisfaction of sharing your wit and wisdom with the world.
Google's new "search caption challenge" is an opportunity for amateur caption writers to show off their creative genius–at least those who aren't wedded to the venerable The New Yorker magazine version of this type of competition.
The search company worked with several artists, including Matthew Diffee, Emily Flake, Christoph Niemann, Danny Shanahan, and Jim Woodring, each of whom created cartoons that place characters in humorous or bizarre situations.
In each illustration, one of the characters is doing a Google search. Your job, creative one, is to write a pithy, funny caption that will have The New Yorker editors knocking on your door.
Why a Caption Contest?
"As a lifelong fan and connoisseur of New Yorker style cartoons, I always believed in the power of humor not just to entertain, but to enlighten," writes Udi Manber, Google's "VP of Engineering and Cartoons," in a Wednesday post on The Official Google Blog.
"I have tried to connect humor to everything I do (although, I have to admit, not always successfully). The best cartoonists possess great insights, which they illustrate in a clever package that we can consume in seconds and yet remember for years," adds Manber.
Ready? OK, check out the sample cartoons below, come up with a few clever lines, and submit your bon mots to Google Inside Search. Here's one: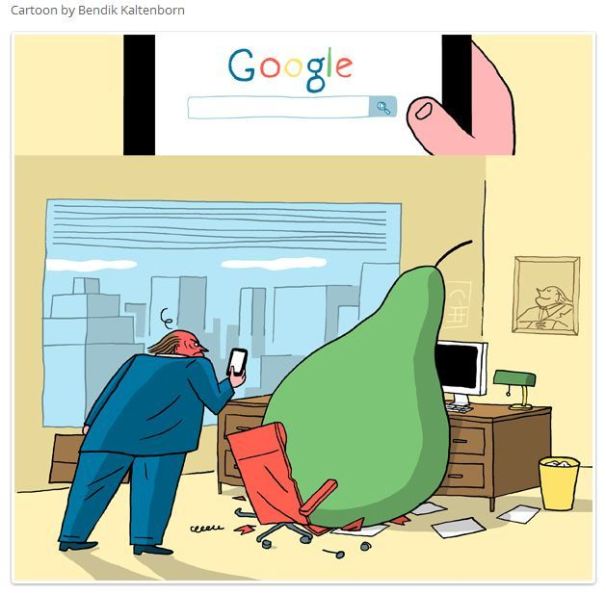 And another: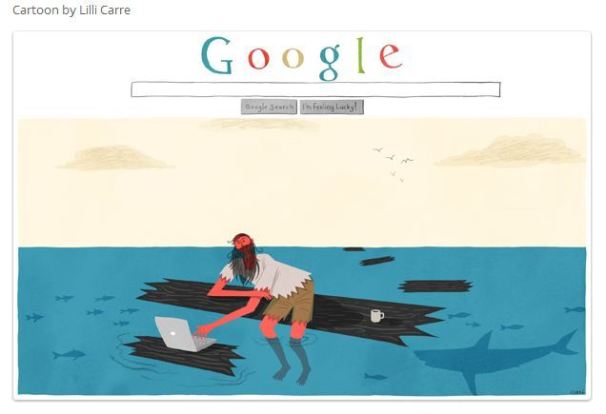 And the last one: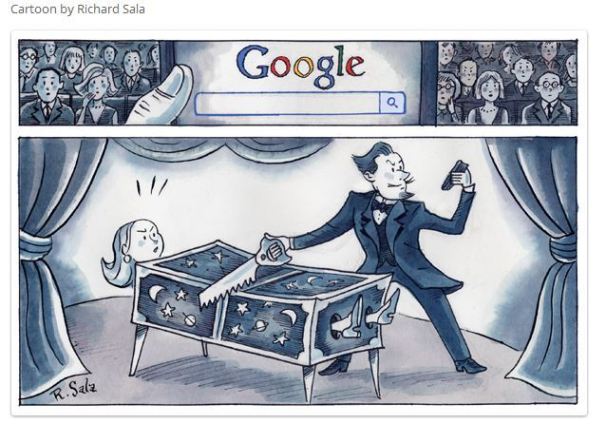 Work your magic! Good luck.
Contact Jeff Bertolucci at Today@PCWorld, Twitter (@jbertolucci) or jbertolucci.blogspot.com.