What a difference a year makes.
Roughly 15 months ago, I put together a guide to the top 10 Linux distributions at the time, and Ubuntu was far and away the most popular choice.
Today, Ubuntu has fallen to No. 2, and Linux Mint is the clear winner, at least according to DistroWatch's popularity rankings.
It's a different landscape now in the world of desktop Linux, so as 2011 draws to a close and 2012 dawns, I'd like to take a look at where things stand when it comes to the many choices available in this free and open source operating system.
Anything could change in the coming months, of course, but here are the top 10 desktop Linux distributions as of late December 2011.
1. Linux Mint
Back in 2010 Linux Mint was only third in popularity; today, it reigns supreme among Linux distributions, according to DistroWatch.
Why the jump? Well, the biggest factor is that it really is a great distribution, designed to be easy to use and welcoming for newcomers. Mint is actually based on Ubuntu, but it adds a custom desktop and menus, unique configuration tools, and a web-based package installation interface.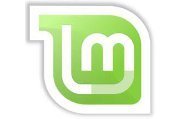 As part of its goal to provide "a more complete out-of-the-box experience," Mint also includes browser plug-ins, media codecs, support for DVD playback, Java, and other components. It's also compatible with Ubuntu software repositories.
Probably the biggest difference today between Mint and Ubuntu–and widely considered one of the main reasons for Mint's recent popularity–is that it's taken a flexible approach to desktop environments. Rather than forcing users to jump into Ubuntu's controversial Unity or the equally controversial GNOME 3, Linux Mint 12 gives users numerous options for making such transitions gradually.
2. Ubuntu
Then, of course, there's Ubuntu, which was long the clear favorite and certainly the distribution that first brought desktop Linux to mainstream attention.
There's no denying that it's still a very good distro; the main reason some grumble about it is the mobile-style Unity interface it's chosen to use as its default.
That's not to say that there aren't choices, however, and Debian-based Ubuntu has numerous other advantages going for it as well, including ease of use, Long-Term Support (LTS) versions suitable for businesses, and numerous variants tailored to specific industries and niches. Ubuntu also plans to enter the mobile arena, potentially offering a seamless experience across devices down the road.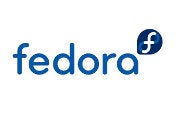 3. Fedora
Though last year it occupied the No. 2 spot on the DistroWatch list, Fedora now comes in third on that list, presumably as a result of the shifting around of Ubuntu and Mint.
This distro is the free version of RHEL (Red Hat Enterprise Linux), so it's not entirely surprising that it tends to be strong on enterprise-focused features. With excellent security and a choice of desktops, Fedora has become increasingly user-friendly with each passing year, so it's now just as suitable for newer users.
4. openSUSE
It's interesting to note that openSUSE was No. 4 on DistroWatch last year with some 1200 hits per day where this year it's in the same spot with more than 1450.
Sponsored by Novell, the openSUSE project has three main goals: "make openSUSE the easiest Linux for anyone to obtain and the most widely used Linux distribution; leverage open source collaboration to make openSUSE the world's most usable Linux distribution and desktop environment for new and experienced Linux users; dramatically simplify and open the development and packaging processes to make openSUSE the platform of choice for Linux developers and software vendors," in the project's own words.
Included in openSUSE is the widely acclaimed YaST installation and configuration tool as well as a choice of desktops and a stability and flexibility that have won many users' hearts.
5. Debian
Considered by many to be the "granddaddy" of Linux distributions, Debian has risen from No. 6 last year to No. 5 today. With a history that dates back to 1993, Debian is one of the most well-tested and bug-free distros available. It's not necessarily as easy to use as Mint and Ubuntu are, but it's a popular choice among longtime Linux fans.
6. Arch
Another interesting change is that Arch has leaped from No. 9 last year all the way up to No. 6 today, and I have a theory as to why that is. Specifically, as more widely popular distros like Ubuntu and Mint begin turning to the new generation of mobile-style, touch-enabled interfaces, I think more experienced power users are increasingly turning to less "shiny" operating systems like Arch and Debian, where there aren't the same slick, highly graphical interfaces to get in their way.
In any case, Arch is not a distribution that targets beginners, but it's a powerful one for those with the necessary know-how.
7. PCLinuxOS
Though it occupied the No. 5 spot last year, PCLinuxOS has fallen to this year's No. 7 spot in popularity. It is a nice, user-friendly Linux distribution, though, and it offers out-of-the-box support for many popular graphics and sound cards and peripheral devices. A bootable live CD provides an easy-to-use graphical installer, and the default desktop is the lovely KDE.
8. CentOS
Here's another big difference between the top 10 popularity lists for this year and last: CentOS didn't even appear on it last year. This year, however, it's at No. 8, while Sabayon–last year's holder of that spot–is no longer within the top 10. In any case, CentOS is a fully compatible rebuild of Red Hat Enterprise Linux that targets enterprise users who don't need full, paid certification and support. It is now one of the most popular Linux distributions for web servers.
9. Puppy
Moving up from last year's No. 10 spot, Puppy Linux is now ninth in popularity on DistroWatch, presumably on the strength of its compact stature and ability to run beautifully even on older or slow hardware. Not only is Puppy "extraordinarily small," as its makers note, but it also loads into RAM, making it extraordinarily fast. On most systems, in fact, boot time is just 30 to 40 seconds.
10. Mandriva
Last but not least we have Mandriva in this year's tenth spot, down from No. 7 last year. Though it offers some very nice features, Mandriva has suffered from leadership problems, as I noted last year. Still, it rolled out an attractive new release in August, complete with the KDE desktop and a raft of new features for flexibility and ease of use.