Among GNOME 3, Ubuntu Linux's Unity, and Windows 8's Metro, there's no denying that desktop environments have become a hot topic in 2011. More specifically, mobile-inspired interfaces are becoming increasingly commonplace, challenging users to accept a whole new paradigm in the desktop world.
It remains to be seen how well users ultimately adapt to these new-style environments–particularly those who have been using more traditional interfaces for a long time–but in the meantime, it looks like another contender has emerged.
Simplicity and Speed
Razor-qt is a new, lightweight desktop environment based on the Qt framework that aims to offer a new alternative. It's now available for free download; the screenshot below offers a taste of what Razor-qt looks like.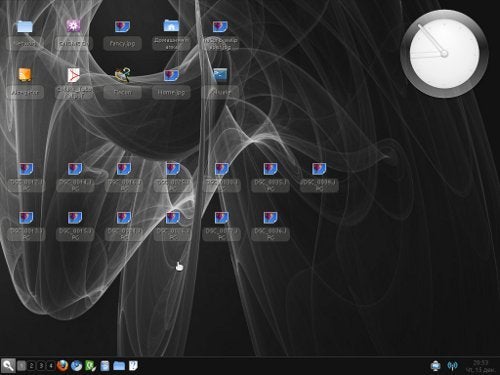 The software offers "an advanced, easy-to-use, and fast desktop environment based on Qt technologies," in the words of the project team behind it. "It has been tailored for users who value simplicity, speed, and intuitive interface."
Open source Razor-qt also works well with "weak machines," the team added in a blog post earlier this month.
Currently in version 0.4.0, Razor-qt recently gained a tool for launching applications, new configuration tools, and a standalone library for XDG standards, among other features. Also included in this latest version are fixes for memory leaks, improved translations support, and a new theme, among many other features.
The desktop environment is apparently similar to KDE, and it works with most window managers. Now included in it are a panel, desktop, application launcher, settings center, and sessions, but it's up to users to decide which of those components to use.
The video below from Hungarian Unix Portal demonstrates Razor-qt in action with Ubuntu 11.10.
All About Choice
As mobile-style, touch-enabled interfaces become the norm on desktops as well, giving users a choice will increasingly be a distinguishing feature that sets operating systems apart, I predict. If at least some of those choices can offer non-mobile-style alternatives, all the better.
How will Razor-qt fare against numerous long-standing competitors? That remains to be seen. In the meantime, though, more choice is always a good thing.