A group of U.S. representatives has asked the Internet Corporation for Assigned Names and Numbers (ICANN) to delay its plan to begin rolling out new generic top-level domains in early 2012.
There is "significant uncertainty" about the gTLD plan, said 17 members of the House of Representatives Energy and Commerce Committee,in a letter sent to ICANN late Wednesday. A large number of groups and business have "expressed concerns with gTLD expansion and have suggested changes that could alleviate those concerns," the letter said.
The letter doesn't name the concerns, but critics of the expansion have said it will force businesses and nonprofit organizations to spend significant money to register domain names on the new gTLDs in an effort to protect their brands. The plan would increase consumer confusion by allowing companies that don't own trademarks to set up websites that sell counterfeit products to consumers, critics have said.
An ICANN spokesman didn't immediately respond to a request for comments on the lawmaker letter. ICANN officials have defended the plan, saying they have put significant protections in place to protect trademarks.
Trademark protections include a rapid suspension process for taking down infringing domain names, a trademark clearinghouse that will allow trademark holders to protect their brands on all new TLDs, and a new dispute procedure after a domain name has been sold, ICANN officials have said. ICANN also will check applicants for new gTLDs for histories of criminal behavior and cybersquatting, they said.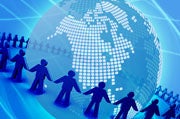 ICANN is scheduled to begin accepting applications for new gTLDs, such as .hotel or .baseball, on Jan. 12. New gTLDs would cost about US$185,000 for most organizations.
Several groups, including Goodwill Industries, the United Nations, and the Council of Better Business Bureaus, support a delay, the lawmaker letter said.
Lawmakers signing the letter include Representative Fred Upton, a Michigan Republican and chairman of the committee; Greg Walden, an Oregon Republican; Mary Bono Mack, a California Republican; Edward Markey, a Massachusetts Democrat; and Doris Matsui and Anna Eshoo, both California Democrats.
Grant Gross covers technology and telecom policy in the U.S. government for The IDG News Service. Follow Grant on Twitter at GrantGross. Grant's e-mail address is grant_gross@idg.com.