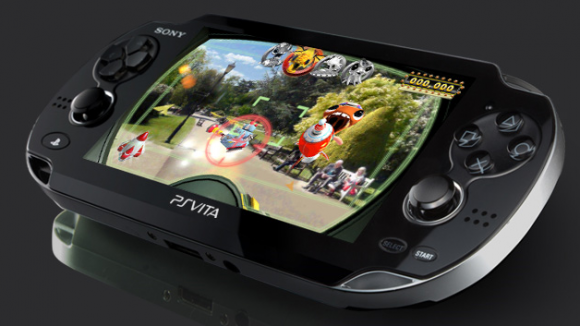 Although the Sony PlayStation Vita is making a few technical stumbles out of the launch gate, one of the bigger questions surrounding the new gaming gadget has been its battery life–or apparent lack thereof. One gamer by the name of "kurekureyon" dedicated his day to testing the Vita's battery life against that of the Nintendo 3DS and a PSP-3000 model, documenting the entire process in a straightforward YouTube video. By setting each device on continuous play (and with some innovative use of rubber bands for the PSP's analog sticks), "kurekureyon" discovered that the PSP actually trumped both of the newer handhelds.
VentureBeat notes that each system was running at the highest brightness and volume settings, and here's where each one fizzled out:
Nintendo 3DS = 2 hours, 35 minutes [1300mAh battery]
PlayStation Vita = 3 hours, 47 minutes [2210mAh battery]
PlayStation Portable = 9 hours [2200mAh battery]
Not surprisingly, the Nintendo 3DS dies the earliest despite it being the latest Legend of Zelda model, most likely to due to the added strain of running the 3D effects. As Ars Technica found out months ago, the Nintendo 3DS can actually manage up to 4 hours and 30 minutes (give or take) with the 3D effects off and no sound. Most gamers tend to play the 3DS with the 3D settings either disabled or toned down, but there's no such recourse for the PS Vita.
Most interesting is the PSP's result, as the system's UMD drive doesn't seem to drain the handheld console's power anywhere near as fast as the other two devices do–although it would be interesting to see how the ill-fated PSP Go would fare. Of course, if you have your heart set on one of these two devices during the coming months, there's already an assortment of battery packs for the 3DS, like this Nyko Power Pak that you can screw directly into the system rear plating. Sony's PS Vita doesn't have quite a selection yet, but you can likely expect a rush of alternate options next year.
[YouTube via VentureBeat]
McKinley Noble is a former GamePro staff editor, current technology nerd, and eternal mixed martial arts enthusiast. He also likes Japanese sports dramas and soap operas. Follow him on Twitter or just Google his name.
Like this? You might also enjoy…
Get more GeekTech: Twitter – Facebook – RSS | Tip us off