If you've been following the world of Linux desktop environments in recent months, you may remember that the Linux Mint project has adopted a strategy of easing users gradually into the controversial GNOME 3 desktop.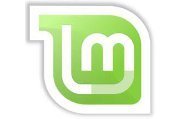 Whereas many Ubuntu users have resented that Linux distribution's switch to mobile-inspired Unity as its default interface, Mint created its latest Linux Mint 12 version with numerous options and stepping-stones to help users make the transition to GNOME 3.
Now, it appears the Mint project is taking that approach even further. Developers of the software have created a fork of the GNOME 3 shell called "Cinnamon" that's designed to offer yet another transitional option between the old, familiar GNOME 2 and the new GNOME 3.
'Brand New Features'
"Introducing Cinnamon," began the announcement thread on the Linux Mint forums on Tuesday. "A Linux desktop featuring a traditional layout (GNOME 2), built from modern technology (GNOME Shell), and introducing brand new innovative features."
Mint's goals are different from those of the GNOME team, explained Clement Lefebvre, the project leader.
"The user experience the GNOME team is trying to create isn't the one we're interested in providing to our users," he explained. "There are core features and components we absolutely need, and because they're not there in GNOME Shell, we had to add them using extensions with MGSE."
MGSE, or "Mint GNOME Shell Extensions," is a desktop layer on top of GNOME 3 in Mint 12 that makes it possible to use GNOME 3 in a traditional way. Included in the extra layer are traditional desktop elements such as a bottom panel, application menu, and window list along with a task-centric desktop and visible system tray icons.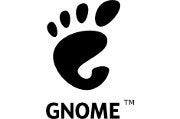 'We're Likely to Support Both'
The GNOME project isn't interested in adding Mint's new features to GNOME Shell, Lefebvre noted. So, "our work on GNOME 3 does not influence the development of GNOME Shell, GNOME Shell isn't going in a direction that is suitable for us, and we're not interested in shipping GNOME Shell 'as is,' or in continuing with multiple hacks and extensions."
Of course, Linux Mint 12 also includes MATE–a GNOME 2.32 fork designed to preserve familiar GNOME 2 functionality–but Cinnamon will be different and will serve more as a complement to MATE, Lefebvre noted.
MATE "feels different and it provides different features," Lefebvre wrote. "Both desktops will appeal to different categories of users and so we're likely to support both."
Available for Testing
Targeting Linux Mint 13, the current alpha version of Cinnamon is built on a stable fork of GNOME Shell 3.2.1 along with features from MGSE. Version 1.0.0 is available for testing and is now in the Linux Mint 12 repository, according to Lefebvre. Cinnamon is also available on github.
With each move Linux Mint makes lately, I become more and more convinced that this project team has hit upon a winning approach. Choice is what it's going to be all about in 2012, I believe, and Cinnamon is yet another step in that direction.
"The one thing we want for Linux Mint 13 is a desktop people can use and say, 'this is better than GNOME 2'," Lefebvre said.
If you decide to take Cinnamon for a test drive, please leave your impressions in the comments.