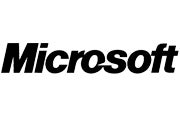 When Microsoft announced that it was scaling back its role at the annual CES extravaganza, it tried to put the best possible face on the move. But tech writers hashed over the development on the Internet.
1) Timing is everything
Timing was a big reason for the decision, Microsoft's vice president of corporate communications, Frank X. Shaw, disclosed in a company blog. "[O]ur product news milestones generally don't align with the show's January timing," he wrote. All one has to do is look at past announcements from Redmond to know that Shaw was revealing an obvious truth.
"Microsoft's major consumer product launches tend to fall in the second half of the year, and next year's big release — Windows 8 — isn't going to buck that trend," wrote Peter Bright in Ars Technica.
2) Follow Apple's Lead
Another reason, although Microsoft would hate to admit it, is that it may finally be waking up to a lesson its rival Apple learned a long time ago: if you want something done right, do it yourself. Apple pulled out of IDG's MacWorld Expo in 2009 because it didn't want a show controlling the timing of its product introductions and detracting from the kind of pizzazz that it could provide. Now Microsoft, too, doesn't need to worry about a show dictating its product cycles.
3) CES Has Outlived Its Usefulness
Microsoft also probably didn't want to admit that CES is a dinosaur. Complaints have been leveled from many quarters about the timing of the event — just after the holidays — and its utility. "CES as an event has outlived its usefulness," Ed Oswald wrote in BetaNews.
"In my seven years covering tech," he continued, "I've been to one CES (that's in 2006). It wasn't a good experience. In the fewest words possible, it was too big, too crowded, and too confusing."
4) Trade Shows are So Yesterday Microsoft's move may also have been prompted by the lure of alternatives to CES. Resources dedicated to CES could better be directed at more focused events such as the Mobile World Congress and the E3 Video Game Show.
5) Microsoft Shown the Door Finally, Microsoft may have just not seen eye to eye with the sponsors of CES, the Consumer Electronics Association, about the company's future role at the event. Although the association told The New York Times that Microsoft's departure was an amicable one, at least one report puts a different spin on the situation.
"Folks inside Microsoft said that it was the Consumer Electronics Association…that put the kibosh on future Microsoft keynotes and that Microsoft then pulled plans for its huge CES booth in response," Barb Darrow wrote for GigaOM.
Whatever the reasons that Microsoft is reducing its role at CES, one thing is certain: it won't have a booth or a keynote speaker at the show in 2013.
[For more blogs, stories, photos, and video from the nation's largest consumer electronics show, check out PCWorld's complete coverage of CES 2012.]
Follow freelance technology writer John P. Mello Jr. and Today@PCWorld on Twitter.