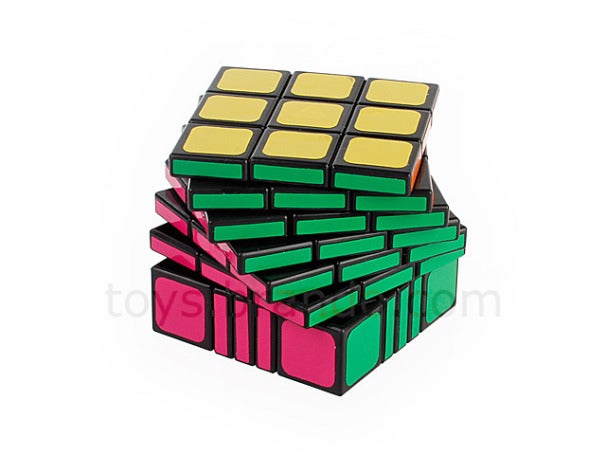 I've never successfully solved a Rubik's Cube–short of taking one apart, anyway. The IQCube, availble from toys.brando.con, isn't going to help me any.
Whereas the standard Rubik's Cube uses a 3-by-3 grid of color squares on each face. The 3x3x9 IQ Brick further divvys up the layers so that some of what would normally be single layers on a traditional Rubik's Cube is divided into three movable layers, as shown in the above photo. So instead of having a 3-by-3 grid to deal with on a side, you end up with something way more complex.
Yeah, I'm not going to be able to solve this thing, either.
Brando sells the 3x3x9 brick for $27 as of this writing, but it isn't the only such cube available; Brando also has what it calls the 3x3x7 brick (also $27), and one in the shape of a Chinese sycee ($10).
Now if only someone could build a robot to solve these for me. Or maybe I can ask this guy to help.
Like this? You might also enjoy…
Get more GeekTech: Twitter – Facebook – RSS | Tip us off