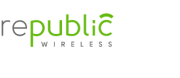 Republic Wireless has seen the error of its ways and has announced that it's truly offering unlimited data, voice, and texting for $19 per month.
When the carrier launched its service last month, it claimed unlimited voice, data, and testing, but only while a phone was tethered to a Wi-Fi network. If you used the phone on a cellular network, certain restrictions and penalties kicked in, the most severe being losing your service entirely.
Although the system works like a charm, critics of the company found nothing charming about Republic's terms of use policy. So the company is jettisoning it.
"We're eliminating all usage thresholds, and with them the concern some of you have expressed about losing your membership for maintaining too large a cellular footprint," the company says in a blog posted Thursday.
"Rather than revising our fair use policy, we've decided not to have one at all," it says. "There will simply be no thresholds, and no risk of losing service."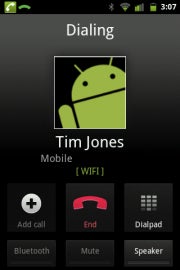 "We're doing away with all of that to keep all of the focus instead on where it really belongs: Creating a new wireless future together," Republic says. "A future that is simple to understand, unfettered to use, and an amazing value for all. That's what we started down this path to do. That's where the power of this vibrant community, dynamic Wi-Fi ecosystem and revolutionary technology should be invested. We're all-in."
The policy changes announced this week by Republic will apply to both new and old customers while the service is in its beta period. That period won't end, Republic said, until its offering achieves economic sustainability or it needs to make changes to achieve sustainability. "In the event that we end beta with a decision to abandon or change our unlimited offering, we'll give you the option of canceling for a full refund for your device at that time," it noted.
While the fair use rules have been suspended, the company still has some "unacceptable use" rules in place. They're designed to address abuses of the service, such as reselling it or leaving a phone "always on" as a conduit for other uses. But even those restrictions are being reevaluated, the company said.
Follow freelance technology writer John P. Mello Jr. and Today@PCWorld on Twitter.