The vast majority of Linux users may get the operating system by downloading and installing it themselves, but there's no denying that there are distinct advantages to buying hardware with Linux preloaded instead.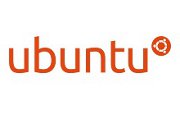 Most notably, you can be fairly certain that everything will "just work" out of the box, and you'll have full support for any problems that may arise. You also ensure that your use of Linux is counted in the official market statistics that get collected, as I've noted before.
In addition to a smattering of occasional offerings from general vendors such as Dell and Kogan, it's typically a fairly set group of Linux-focused vendors that offer hardware with Linux preloaded.
On Friday, however, a brand-new option emerged when US PC maker CTL announced a new line of Ubuntu-powered computers, beginning with a notebook called the MB40U.
'A Dramatic Increase in Speed'
Equipped with up to 8GB of memory, a second-generation Intel Core i3, i5, or i7 processor, DDR3 memory, Bluetooth, and multimedia buttons, the 14.1-inch MB40U weighs just 4.85 pounds and offers a battery life of up to six hours. Expanded storage space is available through the use of E-SATA.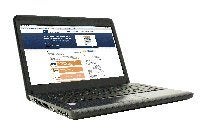 Perhaps even more interesting is that the new device runs open source Ubuntu 11.10, or "Oneiric Ocelot," with all the freedom and flexibility that brings. Users get an extensive array of applications available for free download or purchase through the Ubuntu Software Center, for example; they also get the integrated Ubuntu One service, which enables music streaming to Android and iOS devices as well as easy file-sharing with Windows computers.
CTL also specifically notes the security benefits of using Linux.
"Because Linux-based platforms such as Ubuntu have so far resisted the proliferation of viruses and spyware, they don't need to run additional anti-virus, spyware and security software in the background," it explains in its press release. "This results in a dramatic increase in speed and capacity, as well as the elimination of the need for additional investment in anti-virus and spyware software."
More Ubuntu-Powered PCs to Come
Priced starting at $499 for an Intel Core i3-2330 and 2GB DDR3, the new MB40U is available now on the CTL site.
More Ubuntu-powered notebooks and desktops are also on the way in the future, the company says.
Two to three days are required to build and test each unit before shipping, so it's probably too late for holiday gift-giving purposes. Nevertheless, this is definitely an option to keep in mind next time you're in the market for a new laptop.