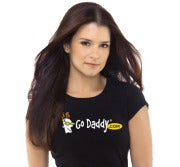 Domain registrar GoDaddy has pulled its support for the controversial Stop Online Piracy Act (SOPA) after several high-profile clients threatened to leave the company. GoDaddy announced the about-face on the controversial bill in a press release sent out on Friday.
[Read: GoDaddy Faces Boycott Threat From SOPA Opponents]
GoDaddy says that it supported SOPA in an attempt to stamp out piracy but now says it can't support SOPA in its current form. Warren Adelman, the new CEO of GoDaddy, stressed that the company listened to the Internet community, saying, "It's very important that all Internet stakeholders work together on this. Getting it right is worth the wait. GoDaddy will support it when and if the Internet community supports it."
The company stressed that while it has worked with lawmakers in support of SOPA, GoDaddy's chief counsel, Christine Jones, has fought some of SOPA's more controversial clauses. "Go Daddy has always fought to preserve the intellectual property rights of third parties" Jones says in the company's release, "and will continue to do so in the future."
SOPA, which was introduced in the U.S. House of Representatives in late October, would allow the U.S. Department of Justice and copyright holders to seek court orders blocking payment processors and online advertising networks from doing business with foreign sites accused of infringing copyright. Court orders at the request of the DOJ could also bar search engines from linking to the allegedly infringing sites, require domain name registrars to stop resolving queries that direct traffic to those sites, and require Internet service providers to block subscriber access to sites accused of infringing.
An open letter to Congress (PDF) written by luminaries of the Internet, such as Vint Cerf (co-designer of TCP/IP) and Robert W. Taylor (founder of ARPAnet) among others, implores Congress to back off and squash both SOPA, and its sibling PIPA legislation. The letter states, "If enacted, either of these bills will create an environment of tremendous fear and uncertainty for technological innovation, and seriously harm the credibility of the United States in its role as a steward of key Internet infrastructure."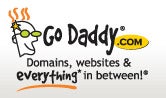 You could be seeing a lot more pop-ups like this if SOPA passes, the letter goes on to ominously caution Congress. "If the U.S. begins to use its central position in the network for censorship that advances its political and economic agenda, the consequences will be far-reaching and destructive."
In addition to its reversal of support of the bill, GoDaddy has removed its previous blog posts explaining the company's support of SOPA in order to avoid confusion. It remains to be seen if this will be enough to lure back clients like Ben Huh of Cheezburger.com and Paul Graham of Y Combinator who had threatened to Boycott due to GoDaddy's Support of SOPA.
(IDG News Service John Ribeiro and PCWorld contributor Tony Bradley contributed to this report.)