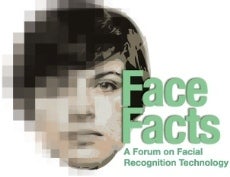 A federal agency charged with protecting consumer rights is gathering information on the new uses of facial recognition in contexts such as social networks, digital signs and mobile apps, and it's asking the public for help.
The move by the Federal Trade Commission (FTC) was prompted by a public workshop on facial recognition technology hosted by the agency earlier this month. Here are some of the issues the FTC would like the public to comment on.
What are the current and future commercial uses for facial recognition technologies?
How can consumers benefit from the technology?
Should special considerations be applied to use of the technology on vulnerable populations, such as children?
What best practices should be used when crafting notice and choice policies for use of the technology?
Are there situations where notice and choice aren't needed? On the other hand, are there situations where the technology should not be used, even with notice and choice?
Are notice and choice adequate to protect privacy when the technology is used, or are there other methods that are better for preserving privacy?
What best practices should be used to protect consumer privacy when developing and deploying facial recognition technologies?
In recent times, facial recognition has begun to creep into consumer applications, such as photo management programs, and online offerings, like Google+ and Facebook — developments that the FTC appears to be well aware of.
Recently, Google introduced facial recognition into tagging people in photos uploaded into its Google+ social network. When Facebook made a similar move during the summer, it was roundly criticized. Unlike Facebook, however, Google+ members had to choose to activate the facial recognition feature.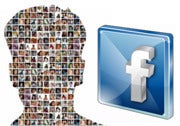 Facebook admitted its rollout of facial recognition tagging could have been better. That admission didn't satisfy some jurisdictions, though. In Germany, for example, the Hamburg Data Protection Authority started preliminary proceedings in November against Facebook for introducing its facial recognition feature without the consent of its German members.
The deadline for comments to the FTC on facial recognition is January 31, 2012. They can be filed with the FTC either electronically or in paper form. The FTC is requesting that comments filed in paper form be sent by courier or overnight service, if possible, because U.S. postal mail in the Washington, D.C. area and at the commission is subject to delay due to heightened security precautions.
Follow freelance technology writer John P. Mello Jr. and Today@PCWorld on Twitter.