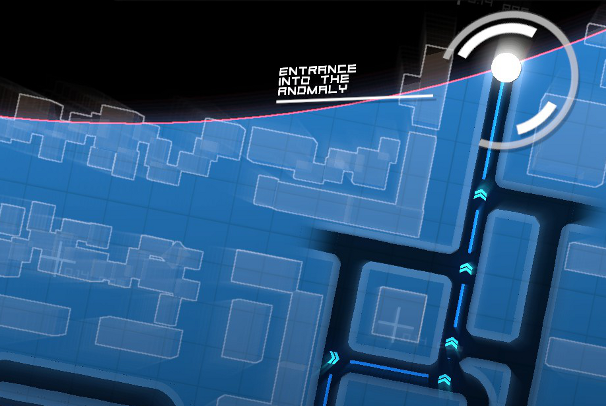 Two things you never wanna see made: laws and sausages. But who said anything about video games? See what making games is all about in this surprisingly dramatic timelapse video documenting the process of bringing Anomaly: Warzone Earth to the Kindle Fire, with one caveat: it usually takes quite a bit longer.
11 Bit Studios lead programmer Bartosz Brzostek challenged himself to complete the port in a mere two weeks—ironic for someone whose favorite game is avoiding speeding tickets. An 11 Bit Studios representative explains that the deadline was entirely self-motivated; Bartosz simply felt confident enough in his skills that he could get the job done and wanted to test his mettle. Next time, we dare him to attempt a proper hardcore venture—like coding using only his mind.
In case you missed it, Anomaly: Warzone Earth is a unique top-down tower offense game with an arresting visual aesthetic that was released for the PC and Mac to wide acclaim back in April, and later released for iOS devices in August. With the new Kindle Fire port, the game should play on any Android 2.3 or higher device that has access to the Amazon App Store, although the latter requirement means that it will likely be available only in the U.S.
The iOS and new Android versions significantly differ from the PC and Mac game; they employ touch controls to allow the player to pick up and deploy ability drops directly, instead of moving a commander figure into position around the convoy. The game's missions were completely rebuilt with this change in mind, as well as to facilitate briefer play sessions. The HD tablet version also includes a special Survival mode.
The iOS release includes a Commander's Trials mode that encourages replaying for achievements and sending invitations to other players; when I asked whether this feature was a part of the Kindle Fire version, an 11 Bit representative claimed it would be a great addition and promised to patch it into the new port. More new missions built specifically for tablets and smart phones are also in development.
What's next for this Polish studio? Their hit tower offense game is slated to make an appearance on Xbox Live Arcade this spring with six additional missions that will focus the strategy mechanics on puzzle-solving gameplay; these Tactical Trials are exclusive and will not appear in any other version of the title.
Anomaly: Warzone Earth is available on the Amazon store for $3.99—though as of publication, the price has dropped to only $1.99. It's also 60% off on the Mac App Store and half-price on iOS as well as Steam, where it recently gained a new bonus mission which removes the commander and his tactical abilities from play, an interesting change that brings the inverted tower defense gameplay much closer (on a strictly mechanical level) to its predecessors in the genre. These sales are intended to celebrate the holiday season as well as Apple's recent naming of Anomaly as their runner-up for Mac App Store game of the year. Pick it up before 11 Bit comes to their senses!
Like this? You might also enjoy…