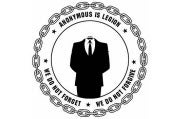 Dazzlepod, a Web development company, has launched a website that allows customers of the global intelligence firm Stratfor to determine whether their e-mail addresses have been compromised in a data breach by the hacker collective Anonymous.
If your e-mail address produces a hit in the Dazzlepod database, the company recommends that you immediately change your password to the account.
Dazzlepod, which is located in Malaysia, has in the past created searchable databases from information hackers have stolen and posted online such as the 750,000 accounts dumped to the Internet by LulzSec when it made its swan song and the U.S. diplomatic cables published by WikiLeaks.
Anonymous penetrated Stratfor's computers over the holiday weekend and posted a list of some of the international strategic forecasting firm's clients as well as personal information about them online.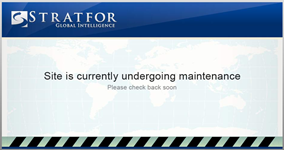 Stratfor reported the breach Sunday afternoon and its website has been offline since then.
After the breach, Stratfor discovered that Facebook members speaking out against Anonymous were being targeted for additional retaliation by the hackers. "[I]n order to protect yourselves, we recommend taking security precautions when speaking out on Facebook or abstaining from it altogether," it said on its Facebook page.
Although credit card information was snatched during the Stratfor attack, that wasn't the prime target of the hackers, according to Anonymous spokesman Barrett Brown. Anonymous was after Stratfor's 2.7 million message e-mail archive.
"This wealth of data includes correspondence with untold thousands of contacts who have spoken to Stratfor's employees off the record over more than a decade," he wrote. "Many of those contacts work for major corporations within the intelligence and military contracting sectors, government agencies, and other institutions for which Anonymous and associated parties have developed an interest since February of 2011, when another hack against the intelligence contractor/security firm HBGary revealed, among many other things, a widespread conspiracy by the Justice Department, Bank of America, and other parties to attack and discredit WikiLeaks and other activist groups."
Follow freelance technology writer John P. Mello Jr. and Today@PCWorld on Twitter.