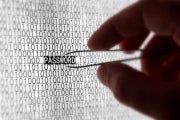 "Hacktivists" were in the spotlight more than ever this year, but internal squabbling muddled their messages.
Security software firm McAfee, an Intel company, says that thanks to internal bickering and a lack of focus, 2011 was a "muddled year for online activists."
"It was often difficult to sort things out between politically motivated campaigns and simple script-kiddies entertainment, but one thing became clear [in 2011]: when hacktivists picked a target, that target was compromised either through a data breach or denial of service," McAfee said in the 2012 version of its annual Threat Predictions report, released Wednesday.
So, even if 2011 was "muddled," McAfee concludes that hacktivists are a threat: "They are a credible force."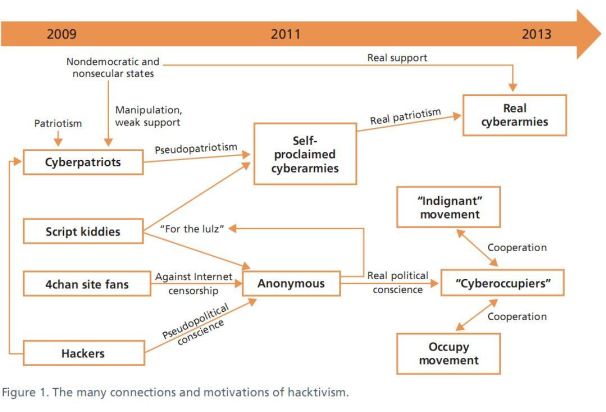 Though the hacktivist collective known as Anonymous made a splash at the end of the year with its attack on the global intelligence firm Stratfor, the group actually kept a low profile for much of the second half of 2011.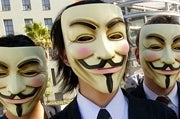 "The Anonymous group fell off the map toward the end of the year because the Occupy movements took over," Dave Marcus, McAfee Labs Director of Security Research, tells PCWorld. "They're going to have the need to reboot themselves in 2012. It will be interesting to see where they go, especially with it being an election year."
Early in 2011, a popular tactic for hactivists was to break into computer systems and post the database information–usually private, personal user information–to the Internet. Marcus says this tactic may have to be reevaluated.
"Data breaches, after awhile, become self-defeating." Marcus argues. "If you're trying to change a political agenda or bring about change in human rights, how does stealing a database of users and posting it online do that?"
"I think they're stepping back and changing their tactics a little bit," Marcus adds.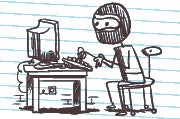 The latest attack against Stratfor shows signs of this change. While the vandalism element was still there–a website was defaced and user information was posted to the web–the primary motive behind the action (if spokesperson Barrett Brown is to be believed), was to obtain millions of emails that can be used to expose a conspiracy against whistle-blowing site WikiLeaks.
Here are a few notable predictions about hactivism that McAfee makes in its Threat Predictions report.
Anonymous will reinvent itself or die. "If the Anonymous circles of influence are unable to become organized–with clear calls for action and responsibility claims–all those labeling themselves Anonymous will eventually run the risk of becoming marginalized," McAfee says. Even if Anonymous "dies," the Internet community should be prepared for more denial of service (DDoS) attacks and politically-motivated data thefts in the coming year.
Online and real-world activism will begin merging in 2012. According to McAfee, physical and digital actions will be planned simultaneously. The Occupy movement will start to take direct digital actions, possibly exploiting vulnerabilities in systems that control the infrastructure. "We expect hard-line hacktivists supporting the worldwide Occupy movements will drop the Anonymous label and soon operate as 'Cyberoccupiers,'" the report says.
For political and ideological ends, the private lives of public figures–politicians, industry leaders, judges, and law-enforcement and security officers–will be disclosed this year more than in the past.
Hacktivists will begin to operate the way "cyber-armies" currently do in places like Iran, Pakistan, and China. While these cyber-armies have been used primarily to deface websites, McAfee predicts they will graduate to more disruptive activity in 2012. McAfee also believes that certain states may also go further, and perhaps even acknowledge the actions of local cyber-armies.
Follow freelance technology writer John P. Mello Jr. and Today@PCWorld on Twitter.