The theory that gadgets and God are mutually exclusive has been shot down by a new study released by the Pew Research Center's Internet and American Life Project.
According to the 34-page study authored by Jim Jansen, Americans who are members of religious groups are engaged with core technology at levels similar or higher than the overall population. For example, 79 percent of religious Americans are Internet users, compared to 75 percent of non-religious Americans.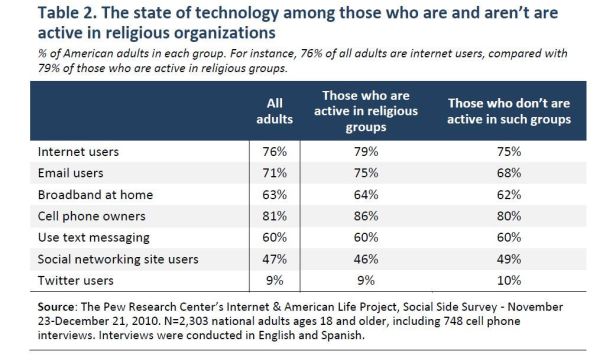 Religious Americans also use cell phones more often (79 percent vs. 75 percent) than non-religious Americans, as well as email (75 percent vs. 68 percent).
However, non-religious Americans beat the faithful in social networking (49 percent vs. 46 percent), particularly twitter (10 percent vs. 9 percent). This discrepancy could be explained by the fact that religious Americans tend to be older (49 years old vs. 46 years old), and studies have shown that younger Americans are more likely to use social networking sites.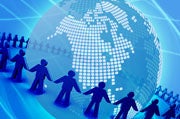 According to Pew, it appears that those active in religious or spiritual groups "embrace digital technology more or less at rates similar to the overall population, once one accounts for the age difference. This is in line with other research that has examined technology usage around religion and the Internet, finding no significant difference."
Pew researchers also looked at the relationship between how often a person goes to church and how they use technology. Researchers discovered that respondents who attend religious services only once per month are more likely to use technology than those who attend church weekly or more than once per month.
Monthly churchgoers also use social networking sites and Twitter more often than those who attend church more frequently.
Follow freelance technology writer John P. Mello Jr. and Today@PCWorld on Twitter.