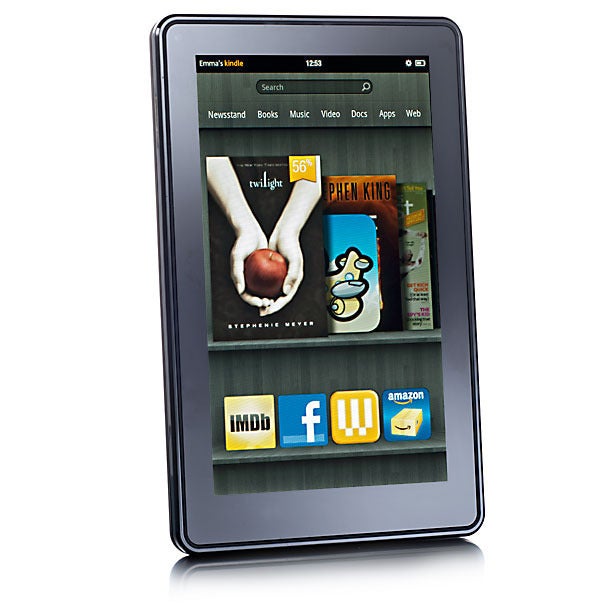 Amazon says it sold more than a million Kindles per week during December, and millions of Kindle Fires during the holiday shopping season, setting sales records for the company.
The heavily advertised Kindle family held the top three spots on Amazon's sales charts, with the Kindle Fire leading the pack, followed by the Kindle Touch and the non-touch Kindle e-reader. The Fire, Amazon said, is the best-selling, most gifted and most wished for product on Amazon.com since the 7-inch tablet went on sale 13 weeks ago.
E-books also had a strong showing, with gifting of Kindle books up 175 percent between Black Friday and Christmas Day, compared to the same period last year. Christmas Day also brought record e-book downloads for Amazon as gift-getters loaded up their gadgets with things to read.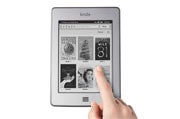 Amazon released similar Kindle sales data a couple weeks ago, avoiding exact sales figures, as usual. The company has been a bit more specific about sales this year, disclosing sales in the "millions" for both the Kindle Fire and Kindle e-readers.
Amazon may be facing some pressure to prove that the Kindle Fire is a hit despite occasional criticism in the press. Some reviewers, including PCWorld's Melissa Perenson and the New York Times' David Pogue, dinged the tablet for its lack of polish and occasionally sluggish interface. (Last week, Amazon released a Kindle Fire software update to improve performance.) An expert on usability, Jakob Nielsen, also knocked the Fire for having a "disappointingly poor user experience."
But those gripes haven't stopped millions of people from buying the $199 tablet. If we assume that Amazon has sold at least 2 million Kindle Fires so far, that means it has outsold the original iPad. And at least in user reviews and comments on tech sites, most customers seem pleased with the device. The reality is that at such a low price for a tablet with lots of apps and media content, consumers will be willing to overlook a few flaws — a point that Amazon seems eager to prove with its own sales figures.
Follow Jared on Twitter, Facebook or Google+ for even more tech news and commentary.