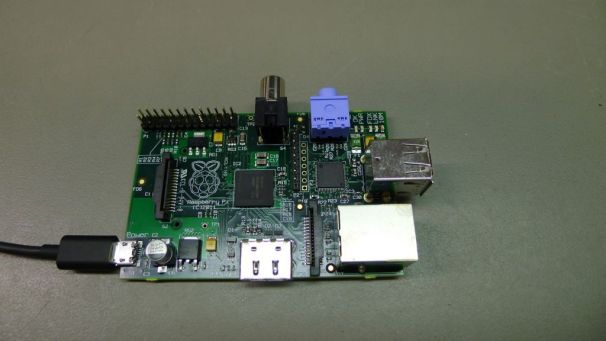 Last year we told you about the Raspberry Pi Foundation's initiative to build a 25 dollar PC. in a recent blog post, Raspberry Pi confirmed that the company is on schedule for a January 2012 release–assuming the testing of the beta units go well, anyway.
If you missed our first story on it, the RaspberryPi itself will have a 700MHz ARM processor, either 128 or 256MB of RAM, with an SD card slot for storage and including a USB and HDMI port. It runs a lightweight Linux distribution and is about the size od a deck of playing cards (the initial RaspberryPi prototype was about as big as a flash drive, but we're not complaining).
There's also video of the tiny computer running a Quake 3 demo at 1920×1080 and pushing 20 frames per second; that's better than my gaming PC ran it back in the day.
I think this type of PC will shake up the industry. The days of giant desktop towers are passing, with liquid-cooled PC's that sound like turbines going the way of the dinosaur, and are increasingly relegated to specific use cases (CAD, hardcore graphics editing). A full PC the size of a deck of playing cards with an SD card for storage is more than enough machine to run Farmville and check your email. And if it can run Quake 3, I'm sure it can play movies in full screen as well.
I intend to be first in line to purchase a $25 PC from RaspberryPi; I'll shell out $35 for the beefier one, too. I'd even buy one for my friends; maybe one for every room in the house. Would you? For what? Let's discuss it in the comments.
[RaspberryPi via Business Insider, Cnet]
Like this? You might also enjoy…
Get more GeekTech: Twitter – Facebook – RSS | Tip us off