Less than a day after announcing plans to charge customers a $2 convenience fee for every online transaction, Verizon Wireless has announced that it will back off.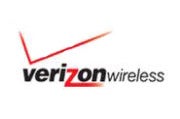 Verizon Wireless will not institute the convenience fee for one-time payments made online or over the phone, the company said in a statement Friday afternoon. Verizon reportedly made the decision in response to strong customer feedback.
"At Verizon, we take great care to listen to our customers," states Verizon Wireless President and CEO Dan Mead. "Based on their input, we believe the best path forward is to encourage customers to take advantage of the best and most efficient options, eliminating the need to institute the fee at this time."
This move also came after the Federal Communications Commission (FCC) issued a statement earlier Friday declaring that it would be investigating the fee, which was initially scheduled to take effect January 15.
"On behalf of American consumers, we're concerned about Verizon's actions and are looking into the matter," the FCC said.
When Verizon announced the fee on Thursday, it explained that the charge was necessary to offset costs connected to collecting single payments through online, mobile, and phone channels. A number of alternative payment methods–all of which would not incur a charge–were suggested, including payment by paper check.
Collecting on delinquent accounts is a significant expense to carriers, so they're always looking for ways to get people to participate in automatic payment programs. AT&T, for example, encourages its customers to sign up for autopay by offering a $10 gift card. However, tacking on a per-payment fee isn't the way to encourage autopayers, as Verizon has discovered.
Follow freelance technology writer John P. Mello Jr. and Today@PCWorld on Twitter.