Two more names were added Monday to the growing list of Windows 8 tablet makers: Acer and Lenovo.
The announcement of these players have a twist, though. They're rumored to have tablets in the works based on Intel's "Clover Trail" processor, which isn't expected to be released until June at the earliest.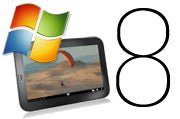 By being added to the Win 8 tab list by DigiTimes, the Far East follower of firms in the upstream supply chain, the computer makers join compatriots Dell and Hewlett-Packard as well as Nokia, as manufacturers apparently ready to mount yet another challenge to the iPad, which currently owns about 70 percent of the tablet market.
Intel is expected to soon pull the wraps off its "Medfield" chip, which is designed to improve the performance of Android tablets. Early indicators are that the processor — Intel's first "system on a chip" — can outperform its competitors, racking up a 10500 score in Android benchmarking tests, compared to 7500 for the Nvidia Tegra 2 chip, 8000 for the Qualcomm Snapdragon and 8500 for the Samsung Exynos.
PC makers, though, are looking for more horsepower for their Windows 8 tablets and think they can get it with "Clover Trail."
Battling Apple
So far, PC makers haven't been able to garner much success with their Android slates. Tablet wins aside from the iPad have gone to content providers — Amazon with its Kindle line and Barnes & Noble with its Nook family — who can afford to sell their hardware at close to the cost of making it because they expect to sell lots of content for it.
Moreover, the success of the content providers has soured some hardware makers on the Android market, especially those who jealously eye the margins Apple gets on its products. They see Windows 8 as a chance to get fresh traction in the tablet arena.
While some PC makers have produced tablets running Windows 7, the real push for the operating system into the market won't be until Windows 8 arrives on the scene. That's because it has been designed with tablet use in mind and has tablet-friendly characteristics from Microsoft's mobile operating system, Windows Phone 7.
Since, in the minds of some observers, Microsoft is getting to the tablet party late, slates based on Windows 8 could find it even more difficult to gain traction in the market than its Android counterparts.
Indeed, one analyst firm, Forrester, found consumer interest in Windows tablets rapidly fading. In the first quarter of 2011, 46 percent of consumers surveyed by the firm said they were interested in a Windows tablet. But by the third quarter of the year, only 25 percent had such an interest.
Those poll numbers, though, might be the equivalent of poll results for a presidential candidate today and one taken next October. Even Forrester acknowledged that Windows 8 hadn't yet entered the consciousness of the participants in the survey.
In addition, the early-bird-gets-the-market rule isn't inviolate. Phones based on Android entered the market after the iPhone was introduced and yet, according to the latest Comcast numbers, 47 percent of all smartphone subscribers in the United States are Android users, while only 29 percent are in the iPhone fold.
What's more, Windows 8 will be promising users something that no other mobile platform can provide: a uniform experience across mobile, tablet, and computing devices that is enjoyable to use. If Microsoft can deliver on that promise, then many of the challenges that come with late entry into a market will fall by the wayside.
Follow freelance technology writer John P. Mello Jr. and Today@PCWorld on Twitter.
When you purchase through links in our articles, we may earn a small commission. This doesn't affect our editorial independence.