As speculation over Apple's next iPad reaches its usual fever pitch, tech watchers are now wondering whether Apple will slash iPad 2 prices to get a piece of the low-end tablet market.
DigiTimes, the hit-or-miss source behind so many Apple rumors, thinks the iPad 2 will sell for $299 and up alongside a more expensive iPad with a higher-resolution display. For what it's worth, the source of this information seems to be pure speculation from "DigiTimes Research" rather than the typical anonymous supply chain sources, so I recommend an even bigger helping of salt than usual.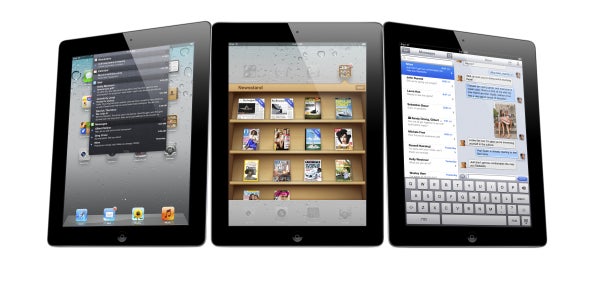 Still, it's fun to ponder how a $299 iPad would affect the tablet market, and you don't have to be an Apple Store Genius to realize that many rival tablet makers would be doomed by such low pricing.
Apple's detractors may say that Android tablets are superior but the reality is that Apple made a thin, light, fast, simple tablet with tons of apps, and most people are choosing the iPad over similarly priced Android tablets with slightly better specs, but fewer apps and a more complex operating system. Tablets that have dared to match the iPad's price are getting no traction. Only the cheap ones, such as Amazon's Kindle Fire, are prospering.
What happens if Apple goes even cheaper? It's back to square one for many rival tablet makers, faced either with competing on user experience or on price. Apple wouldn't be providing much breathing room on either front.
The only question — and it's a big one — is what would Apple gain by targeting the low end of the market. Slashing profits to chase market share would be uncharacteristic of Apple, and a $200 price cut for the iPad 2 would be not only a big sacrifice, but a threat to more expensive iPad models. Apple could use cheaper parts to build an inexpensive tablet, but that would also be unusual for the company. (Remember, Apple never made a netbook after pundits thought it was inevitable.)
So with all due respect to DigiTimes Research, I don't think budget tablet makers should panic just yet. And if you're saving up for an iPad, you might want to keep making installments to the piggy bank.
Follow Jared on Twitter, Facebook or Google+ for even more tech news and commentary.