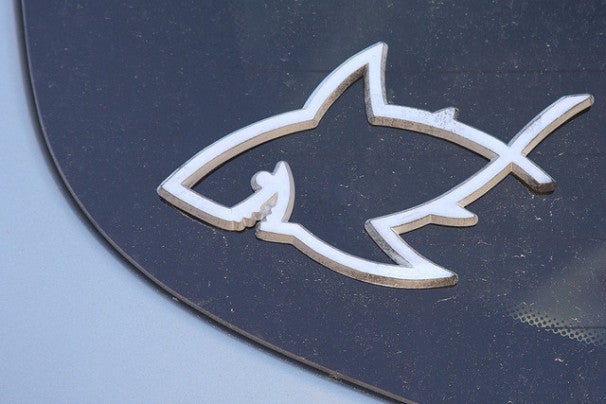 Well, cash in your chips, people, it's the end of the line. On Tuesday, scientists reported the discovery of hybrid sharks off of the coast of Australia–that is, a cross between the blacktip shark and the Austrailan blacktip Shark. The Australian Black Tip shark lives only in warm tropical waters, and is slightly smaller than the more common Black Tip that is found globally.
What this means for science is pretty extraordinary. From an evolutionary perspective, it's a clear sign that shark populations are adapting to climate change across the planet. From an end-of-the-world perspective, it means it's only a matter of time before flying sharks infest our skies with teeth and fins of airborne terror.
What would cause such a merge is not clear, though it's speculated that human activity affecting food populations and climate change are potential triggers, though this may have been a long-term hybridization that went unnoticed as well.
This could mean good things for shark populations worldwide, if it's something that is happening across various species. I for one am uncomfortable with the notion of hybrid great white sharks cruising the cooler waters of where I tend to live, but I can just keep my feet safely on dry land and let the sharks have their watery domain. We don't want to really evolve into the wings and air-breathing beasts of our nightmares, after all, and that's what would happen.
Right?
The wild conspiracy and world-ending opinions of Jason Kennedy are his own and not the (admitted to, at any rate) opinions of PCWorld. For more flying shark theories and other wild hypothesis, you can follow Jason on G+ and Twitter.
[via AFP / Photo: Sam Howzit on Flickr (CC BY 2.0)]
Like this? You might also enjoy…
Get more GeekTech: Twitter – Facebook – RSS | Tip us off