Asus Tuesday announced two highly desired updates for the popular Asus Eee Pad Transformer Prime tablet: A bootloader unlock tool so users can gain full access to their Android tablets and to the Android 4.0 operating system (codenamed: Ice Cream Sandwich), coming January 12.
Asus drew a lot of fire Monday when the company revealed the Transformer Prime would come with the bootloader encrypted, making it pretty much impossible for users to root the tablet and install a custom ROM (a modified version of Android). The hacking community at XDA-Developers called for a nuisance campaign to demand that Asus to unlock the Transformer Prime.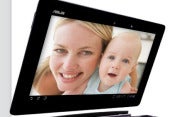 Caving to consumer pressure for an open bootloader, Asus now says it will be developing a bootloader unlock tool–with the obligatory warning that rooting the tablet can be risky and will void the Asus warranty. Asus follows moves made by HTC and Motorola last year in providing unlocked bootloaders thanks to consumer backlash and interest.
In its Facebook announcement, Asus also stated the good news that over-the-air updates to Android 4.0 for the Transformer Prime will start on January 12. That means that starting next week, Transformer Prime users will be able to take advantage of the new features of Ice Cream Sandwich, including a more visually appealing interface, resizable widgets, and a revamped address book. Sweet!
Follow Melanie Pinola (@melaniepinola) and Today@PCWorld on Twitter.