The start of this year's Consumer Electronics Show (CES) is rapidly approaching, and speculation is running rampant as to what shiny new wares will make their debut there.
For Linux fans, the news coming out of CES events typically focuses primarily on Linux-based Android, and it sounds like there will be plenty to watch in that area this year as well, particularly when it comes to tablets running Ice Cream Sandwich.
This year, however, there may be something more to catch the Linux lover's eye–at least if a cryptic post yesterday on the Canonical Blog is anything to go by.
'An Exclusive Concept Design'
"Canonical will have a presence at the Consumer Electronics Show (CES) in Las Vegas," began the Tuesday post by Canonical blogger John Bernard. "On display will be the latest in Desktop, Cloud and demonstrations on Ubuntu One, plus an exclusive Ubuntu concept design which will be announced during the show."
What this "concept design" might entail isn't revealed, but it's hard not to wonder if it's a mobile gadget of some kind, or something involving TV.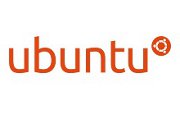 After making its mobile-inspired Unity interface the default in its Ubuntu Linux distribution, Canonical last fall finally announced that it was planning to take Ubuntu beyond the desktop and onto tablets, smartphones, and TVs. At the time it sounded like such devices wouldn't be ready to hit the market until 2014, but an early prototype doesn't seem impossible, particularly given that Canonical founder Mark Shuttleworth has said hardware makers have already been involved.
Work on "Ubuntu TV," meanwhile, has been progressing nicely, according to a blog post from Shuttleworth in late November.
The Widely Sought Tablet
Only time will tell what this mysterious revelation will be, but I'm betting it's an early Ubuntu tablet–in fact, I've been hoping for that since last year.
There's been widespread interest in such a thing, and hackers have been hard at work getting the operating system onto the HP TouchPad, for example. (Indeed, according to Liliputing, it's now possible to install Ubuntu, Debian, Arch, and Bodhi Linux on the device.)
Ubuntu may have lost its No. 1 spot to Linux Mint in DistroWatch's popularity rankings, but it's way too early to write it off yet. Canonical has plenty up its sleeve, I'm betting, and I'll report back as soon as I learn more.
[For more blogs, stories, photos, and video from the nation's largest consumer electronics show, check out PCWorld's complete coverage of CES 2012.]