Yahoo just hired a new CEO, Scott Thompson, in an attempt to turn the ailing Internet company around after its board fired Carol Bartz last September.
No one knows yet what Thompson–formerly the president of PayPal–will do at the helm of Yahoo. But reading through the announcement of Thompson's hiring, it's clear that Yahoo's days as an Internet innovator are long gone, never to return.
"Delivering the Value Our Shareholders Expect"
Yahoo's press release is filled with plenty of business jargon. It speaks of how Thompson can "grow the core business and deliver increased value for our shareholders," and Thompson himself says he wants to "get a clearer understanding of the needs of our advertisers and publishers."
But if you were hoping for a rousing statement on rejuvenating Yahoo as a tech company, or even a clear definition of the kind of company Yahoo wants to become under Thompson, you won't find it in the company's announcement.
More importantly, the press release makes no mention of building great products for Yahoo users, or figuring out how to make the company exciting again. Instead, Thompson says his ultimate goal is "delivering the value our shareholders expect."
While I understand that lining shareholders' pockets is the goal of any publicly traded company, that goal should be a byproduct of building great products. From Thompson's statements, all I see is a company that wants to extract more money from its large but bloated content portals.
"For the Company and its Shareholders"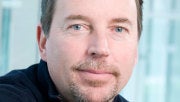 Just to be clear, I'm not saying that Thompson will be a failure, or that shareholders won't get more value out of him than they did out of Bartz (although some pundits with better business chops than I, such as GigaOM's Om Malik, think Yahoo is still dysfunctional.) And give credit where it's due: Thompson did usher in huge gains in active users and revenue at PayPal. I'm just sad to see that Yahoo's announcement of a new CEO treats users as an afterthought. It's a prime example of how Yahoo has become irrelevant in the tech world–not that we needed more evidence.
Follow Jared on Twitter, Facebook or Google+ for even more tech news and commentary.