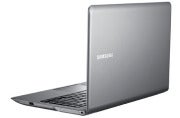 Samsung's first Ultrabooks, the Series 5 Ultra laptops, showed up for pre-order on Wednesday at J&R, but were shortly then taken down from the website. While that means you still can't order the Series 5 we do have is pricing for these ultrathin laptops: $899.99 for the 13.3-inch Series 5 Ultra and $949.99 for the 14-inch model, which comes, uniquely, with a built-in DVD burner.
When the Series 5 Ultra laptops were released in Korea, prices were a bit steep — about $1300 for the 13-inch and $1345 for the 14-inch laptops in US dollars. It's good to see the more reasonable price drop for these Ultrabooks.
Both of the models offered on J&R, according to The Verge, feature a dual-core Intel Core i5 processor, 4GB of memory, a hybrid 16GB SSD and 500GB hard drive, and a 1366 pixels by 768 pixels resolution.
The 14-inch model, however, lacked the Samsung-promised options for up to 1TB of hard disk drive storage and Radeon HD 7550M graphics card. This may be released in a later – and more expensive – model.
Reports around the web said the Series 5 Ultra laptops were available for pre-order, but a search on J&R turned up no results. I spoke with a J&R customer service rep, who explained that the laptops were probably taken down because there's no estimated arrival date for the laptops. J&R has ordered 50 of each model, but Samsung hasn't provided a delivery date yet.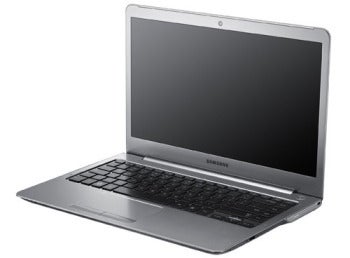 You can still get in line to order a Series 5 Ultra, at these prices, over the phone from J&R (800-806-1115). There's just no clear indication of when you'll actually receive the laptop.
For now we can only look forward to the Series 5 Ultra along with the ton of Ultrabook competition expected to launch next week at CES. (You can also see our Ultrabooks Buying Guide for more advice.)
Follow Melanie Pinola (@melaniepinola) and Today@PCWorld on Twitter