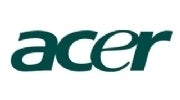 Acer is firing a shot in the tablet price wars with the Iconia A200, a 10-inch tablet that goes on sale for $329 this month.
Getting to that price point required compromise. The basic model comes with 8 GB of storage, although a 16 GB model is available for an extra $20. And the A200 is only a tad thinner and lighter than Acer's last 10-inch tablet, the Iconia Tab A500, measuring 0.48 inches thick and weighing 1.5 pounds.
The processor, a 1 GHz Nvidia Tegra, is exactly the same as last year's model. So is the screen resolution, at 1280-by-800 pixels. There's a 2-megapixel front-facing camera, just like the A500, but Acer scrapped the rear-facing camera this time around.
On the bright side, Acer is still including a full-sized USB port in this tablet, allowing users to connect keyboards, game controllers and external storage. There's also a MicroSD slot and MicroUSB port on board. Acer claims eight hours of battery life for the A200.
For software, the A200 will run Android 3.2 out of the box, but Acer is promising an update to Ice Cream Sandwich in February. Of course, Acer is throwing in some of its own software tweaks, including a menu of favorite apps called "Acer Ring" and a "SocialJogger" that combines Facebook, Twitter and other networks into a single feed.
Acer's president, Jim Wong, has already confirmed that the company is working on a quad-core tablet for 2012. And Acer is holding a press conference ahead of the Consumer Electronics Show next week, so the company may show off a more expensive high-end tablet then. But with Amazon's Kindle Fire breaking price barriers, tablet makers must be feeling the pressure to launch budget devices.
The Iconia A200 could be a good option for users who want a cheap Android tablet with a full-sized USB port, but would prefer something a bit thinner and lighter than the A500. If the small amount of storage and lack of rear-facing camera are deal breakers, seeking out an old A500 makes more sense. Refurbished models can be had for under $300.
Follow Jared on Twitter, Facebook or Google+ for even more tech news and commentary.