Samsung's Galaxy Note, the smartphone with the 5.3-inch screen, seems to have struck a nerve with customers because one million of the devices have been shipped to retailers in the two months since its release.
Shipping numbers are always higher than sales numbers but a million units is nothing to shrug at. What's more, the phone, which has only been released in a limited number of nations, hasn't even made it to the United States yet.
When the phone was released more than a few experts doubted it could be more than a niche product, given that Dell's experiments with smartphones with tablet-sized screens produced disastrous results.
The Galaxy Note is expected to reach North America this year, with AT&T and Sprint reportedly lining up to carry a version of the smartphone.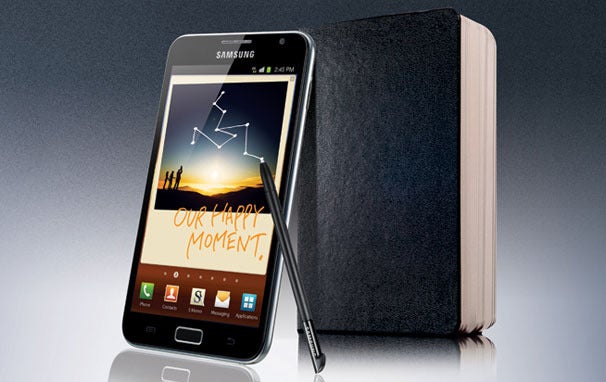 Unlike its European counterparts, the AT&T version of the device will have an NFC chip for secure financial transactions, according to SamMobile. The website also noted that the AT&T Note will be running Android 2.3 Gingerbread, although videos circulating on the Internet showing the Note running Android 4.0 Ice Cream Sandwich have been impressive, so its arrival on the device probably isn't far away.
Fewer details have been reported about the Sprint model of the device, but it is rumored that the wireless carrier will be touting its version of the Note at CES next week.
Last year some 93 models of Android smartphone were introduced in the United States alone. With that much noise in the market, phone makers are hard pressed to make their products gain mindshare among consumers. One of Samsung's strategies has been to push phones with bigger screens. Whether it's a successful strategy remains to be seen, but the initial returns from the precincts where the Note is available indicate it's a strategy that seems to be working.
Follow freelance technology writer John P. Mello Jr. and Today@PCWorld on Twitter.