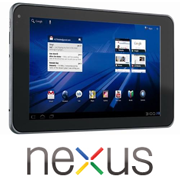 Google may be working on its own tablet, but no one knows whether that device will compete with the iPad or go after the Kindle Fire, as DigiTimes suggested in a report. According to the Taiwanese site, officials in Google's supply chain believe the company is targeting the Kindle Fire with its own 7-inch $200 tablet running on Android 4.0.
Google CEO Eric Schmidt said in December that the company planned to release a tablet in the next six months, mimicking Google's Nexus brand for smartphones. The tablet would be "of the highest quality," Schmidt said in the interview with an Italian newspaper, fueling more speculation about a Google-branded tablet that began in March last year.
In the tablet market, devices running the Android operating system failed to take off, as iPads outsold other tablets by a ratio of about 10 to 1. Even among the non-iPad tablet sales, Android tablets were behind HP's discontinued TouchPad, according to NPD figures. And in less than two months since it was launched, Amazon's Kindle Fire tablet managed to become the number two tablet after the iPad because of its low price of $199. So after it bought Motorola for $12.5 billion, Google can finally step in and set a benchmark among partner tablet manufactures, just like it did with Nexus smartphones.
Going after number one or number two?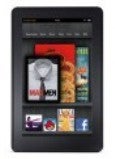 The tablet market represents a slightly different challenge for Google than the smartphone market, where Android has already won (in sales). Google can either pursue Apple's model to produce high-end tablets, where the biggest profits are, or it could pursue the media tablet market, where Amazon is taking a loss on the hardware and hopes to profit from sales from its content ecosystem, including movies, music, books and apps.
Since Google refused to clarify Schmidt's comments for the Italian newspaper regarding the tablet, and DigiTimes has a sketchy track record when it comes to speculation on unreleased and unannounced products, it's hard to tell which path the company will choose for its first tablet.
One thing is clear though: all Google's own-brand devices were built as an example to Android manufacturing partners of how the company envisions products carrying the OS. Nexus phones never sold in large numbers and never really posed a threat to other devices made by partner manufactures. Whether Google chooses to chase the iPad or the Kindle Fire, its tablet will be a mere example of how other Android tablets need to look and function in order to tackle the market leader.
Follow Daniel Ionescu and Today @ PCWorld on Twitter