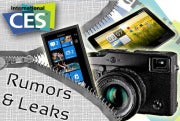 With the Consumer Electronics Show starting Tuesday, every major device manufacturer is getting ready to show off their latest wares to gadget fans and tech press in Las Vegas. As is typical before the year's biggest tech extravaganza, the Web is currently inundated with leaks, rumors and teaser videos about this year's coolest and most anticipated products at CES. We already know expect lots of Ultrabooks, Intel's newest class of super thin laptops; devices running the latest flavor of Android, Ice Cream Sandwich; and super thin HDTVs. But those are just the general categories, so here's a look at 15 products that are expected to debut in Las Vegas next week.
LG Android Phone, Intel Inside
South Korea-based LG electronics is planning to show off a new Android smartphone powered by an Intel mobile chip at CES, according to The Korea Times. There are no details about the device such as which Android flavor it will use, whether it will be a 4G or 3G handset and other specs.
Intel has high hopes for its new Medfield mobile chips slated to appear in smartphones in early 2012. The company has struggled to get a foothold in the mobile device space, a market dominated by chips using ARM architecture. If the report is accurate, this would be the second time Intel and LG have tried to produce a phone together. In 2010, the two companies also used CES to show off the GW990, a device that never made it onto store shelves.
Asus 7-inch Eee Pad
Asus may be showing off a 7-inch slate device with 1280-by-800 resolution, 1.2 GHz dual-core Snapdragon processor, as much as 64GB of internal storage, Wi-Fi and 3G connectivity. There may also be a 3D version of the screen, according to Notebook Italia.
Nokia Lumia 900
Nokia is expected to release its follow-up to the Windows Phone-based Lumia 800 during CES. The 900 is supposed to feature a larger display, front-facing camera, 4G, NFC and a refreshed WP7. Many Windows Phone watchers expect the Lumia 900 to be called the ACE in the US.
HP Spectre
Most critics are expecting to see a ton of Ultrabooks, Intel's new category of ultrathin laptops designed to emulate the MacBook Air, during CES. And HP recently released a teaser video showing off the Spectre, a laptop that many assume will be an Ultrabook. There are no specs for HP's Spectre other than it's apparently very thin, but will it be able to hit the sub-$1,000 price point Intel is hoping for with Ultrabooks?
Samsung and LG may debut new Google TV hardware during CES. Samsung recently released a teaser video promoting its next-generation of Smart TVs set to debut at CES 2012, and many critics expect the company to release a Google TV. Bloomberg in November reported that LG would also debut its first Google TV product at CES.
Google in October refreshed the Google TV platform and hopes its attempt to merge the web with broadcast TV will takeoff in 2012. Google Executive Chairman Eric Schmidt in December claimed most TVs that ship by summer 2012 will come with Google TV installed.
Fujifilm X-Pro1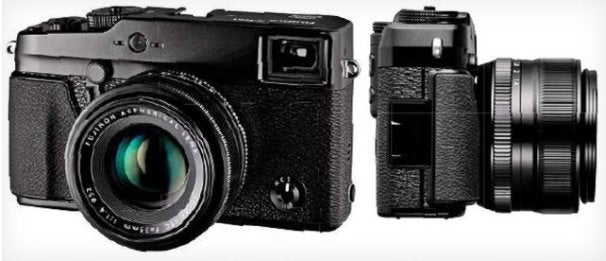 Camera maker Fujifilm may release a new 16 megapixel camera called the X-Pro 1, according to The Verge. The camera looks like a refreshed version of the Finepix X100 released in February 2011 and will include a similar hybrid optical viewfinder. The X-Pro1 will ship in January and sell for $800, according to a purportedly leaked press release on a Wells Fargo site.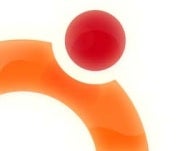 Ubuntu Gadget
Canonical, the company behind the popular Linux distribution Ubuntu, said Tuesday it plans to debut "an exclusive concept design" during CES. It's not clear what this Ubuntu gadget might be, but the company has said before it planned on producing a version of Ubuntu for mobile devices and other form factors.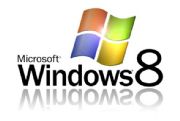 Windows 8 News?
Microsoft CEO Steve Ballmer is slated to give Microsoft's final CES keynote address on Tuesday, and many critics expect the Microsoft chief to reveal more information about Windows 8. That may be wishful thinking, however, as Microsoft recently told Engadget its keynote will not deliver any "significant news.' Instead, the software maker will use the occasion to discuss the company's past twelve months. A public beta version of Windows 8 is slated for release in late February.
HTC Radiant
PocketNow on Wednesday published a purportedly leaked image of the HTC Radiant, one of the first 4G smartphones running Windows Phone 7. The device is expected to be on AT&T before the middle of 2012 in addition to two other WP7 4G phones including the Nokia ACE (expected to be the US name for the Lumia 900) and the Samsung Mendel, according to Windows blogger Paul Thurrott.
Razer Gaming Device
Video game device maker Razer plans to debut a device for "PC gaming on an all new form factor." Razer at CES 2011 debuted a hand held PC gaming prototype called the Switchblade, a 7-inch device with a laptop form factor and a programmable keyboard. So perhaps the Switchblade is ready for prime time, the company did say in November it had plans for smaller gaming systems. Another possibility, is that it will show off the 17-inch Razer Blade gaming laptop, expected to ship in mid- to late January.
Acer will be showing off its Android 4.0-powered A200 tablet during CES. The company recently announced US availability for the device saying it will hit store shelves January 15 for a list price of $329. The A200 has a 10.1-inch display with 1280-by-800 resolution, 8GB or 16GB onboard storage, dual-core Nvidia Tegra 2 processor, 1GB RAM, 2 megapixel camera, one USB port, one micro-USB port, microSD slot, Wi-Fi and Bluetooth connectivity. The device will run Android 3.2 Honeycomb at launch, but will get an upgrade to Ice Cream Sandwich in February.
Waterproof Tablet
Boy Genius Report says AT&T will be showing off the Pantech Element tablet at CES. The slate runs Android 3.2 Honeycomb, has 16GB internal storage, 5 megapixel camera, 1080p video capture, and 2-megapixel front-facing camera. AT&T reportedly plans to claim this tablet is waterproof with an IP57 rating. That means the tablet can withstand water immersion between 6 inches and a little over 3 feet, as long as the external ports are closed. The Element will reportedly debut on AT&T ahead of CES on January 8 for $300.
Sony Ericsson is featuring this photo on its Facebook page hinting that it will unveil a new smartphone during CES. It's unclear what the device might be, but keep your eye on SE's Facebook page for more details leading up to the CES kickoff on Tuesday.
Another previously announced product, LG is planning on showing off an 84-inch high-definition 3D television with 3840-by-2160 resolution, four times the resolution of 1080p HDTVs. The set features Internet connectivity and access to LG's catalog of more than 1,200 Smart TV apps.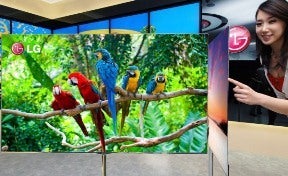 World's Largest OLED
LG will also show off what it claims is the world's largest Organic Light Emitting Diode display. The new TV has a 55-inch screen, is 0.16-inches deep, weighs 16.5 pounds and promises a response time of less than .0001 milliseconds.
PCWorld will be at CES next week so make sure you bookmark our dedicated CES 2012 page to keep up-to-date on the latest happenings from the show floor in Las Vegas.
Connect with Ian Paul (@ianpaul) on Twitter and Google+, and with Today@PCWorld on Twitter for the latest tech news and analysis.