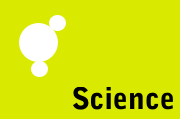 Update, January 11, 2012: It appears that hydraulic fracturing (fracking) is not be the cause of the Youngstown quakes. The well that was shut down was one used to inject wastewater into the ground, and not one that was being hydraulically fractured. Steve Everley of EnergyInDepth.org explained to PCWorld that the well in question recieved wastewater from gas wells located hundreds of miles away in Pennsylvania.
In addition, NPR quotes Jim Zehringer, the director of the Ohio Department of Natural Resources, as explicitly stating that hydraulic fracturing did not cause the series of quakes. We apologize for the confusion and regret the error. The story as originally published follows below.
If you're like me, when you first saw the headline about fracking, you went and looked at it because of the obvious Battlestar Galactica reference. That's not the case here, however, and in this case it's a real problem that studies are only now bringing to light. Recent information suggests that there might be a connection between the practice of hydraulic fracturing and earthquakes in an Ohio town, as reported by the Youngstown Vindicator.
What is fracking? Hydraulic fracturing is the practice of pumping a fracturing fluid (typically water, chemical addictives and proppants, which are grains of sand or ceramic, usually) into a bore dug (called a wellbore) deep into rock (usually in the range 1 to 4 miles deep).
Under extreme pressure already, the rock will fracture along stress points as more and more fluid is pumped down into it, allowing fossil fuels to be retrieved at a greater rate or creating "space" to pump waste material. There are many reported environmental side effects to such a practice, including contamination of ground water, radioactive contamination from particles used to trace the path of fractures, and from the chemicals that are used to fracture the rock itself. The process is being reviewed by many countries due to it's environmental impact, and France has completely banned the practice.
Another side effect of forcibly increasing pressure of underground bedrock is that in many cases there is no way to relieve the pressure once it is introduced. Studies are reporting an increase in seismic activity, and recently the town of Youngtown, Ohio reported an earthquake measuring 4.0 on the Richter Scale due, many say, to hydraulic fracturing being conducted by D&L Energy on Ohio Works Drive.
While not entirely conclusive, Ohio's Department of Natural Resources' seismic network coordinator Mike Hanson went on record saying, "the suspicion is that the earthquakes are not naturally occurring. They are induced." He then went on to add that the pressure in the area had yet to dissipate.
Are we engineering earthquakes recklessly drilling into the earth and artificially pressurizing areas to more ably retrieve fuels and pump waste? Could the long term effect of such practice cause serious harm to the Earth? What do you think?
[Plunderbund, Youngstown Vindicator]
More stories like this…
Get more GeekTech: Twitter – Facebook – RSS | Tip us off