Sprint Nextel's first installation of its LTE service early this year in four Southeastern U.S. cities will put Sprint right in the face of AT&T, which it has bitterly fought over the latter's failed bid to acquire T-Mobile USA.
AT&T is based in Dallas, and its wireless arm, AT&T Mobility, operates out of Atlanta — two of the cities first on Sprint's list for LTE service. Also due for early LTE service are Houston and San Antonio, Texas.
Those cities will get LTE (Long-Term Evolution) and upgrades to Sprint's 3G network, CEO Dan Hesse announced at the Citigroup Entertainment, Media and Telecommunications Conference in San Francisco this week. All told, Sprint expects to launch LTE in 11 markets by the middle of this year, Hesse said.
From WiMax to LTE
Sprint was the first major U.S. carrier with a 4G network when it rolled out a WiMax network with partner Clearwire in 2008, but it will be deploying LTE later than rivals Verizon and AT&T. Sprint has said that its LTE network would launch and reach approximately 275 million U.S. residents by early 2014. Sprint is still on track to meet its rollout targets, Hesse said.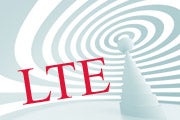 The LTE network will be deployed as part of Sprint's Network Vision project, in which it will deploy multimode base stations throughout the U.S. that can host multiple types of networks. The coming upgrades will also bring improved 3G voice and data quality, higher network reliability and stronger in-building signal penetration, Sprint said.
LTE and Network Vision play critical roles in Sprint's future. As mobile operators around the world overwhelmingly adopt LTE, that technology is expected to generate a greater variety of client devices than WiMax. And Sprint hopes to use the Network Vision system to host an LTE network for hybrid wireless carrier LightSquared, in a 15-year, US$9 billion deal if that company wins permission to launch its service.
That partnership is on hold while LightSquared tries to get the approval from the U.S. Federal Communications Commission, Hesse said Thursday. Controversy over interference with GPS (Global Positioning System) stands in the way of LightSquared using its spectrum in the 1.6GHz band, which is next to the band for GPS. Last week, Sprint gave the company another 30 days, through the end of this month, to win the clearance.
In a statement e-mailed on Thursday, Sprint said the companies had agreed to realign the schedule for LightSquared's network to coincide with FCC action on the plan.
"Until the 1.6 spectrum is approved for use, both companies believe it is prudent to pull back on expenses and stop new deployment design and implementation to ensure the Network Vision project remains on schedule," Sprint said.
Supports Several Standards
By deploying LTE and building Network Vision, Sprint is taking on two major investments at the same time, but it had to do so because the technology was not available earlier, Hesse said. Over time, Network Vision will save money by consolidating Sprint's networks, putting it more on a par with other carriers, he said. Sprint operates a CDMA (Code-Division Multiple Access) network and a proprietary iDEN network, which is being phased out, in addition to the LTE system.
Sprint won't drop WiMax as it adds LTE. Under a complex set of deals with Clearwire, the carrier will have access to the WiMax network through at least 2015. Through at least the end of this year, Sprint will continue to sell WiMax devices with two-year contracts. It plans to offer devices that can use both LTE and WiMax.
Stephen Lawson covers mobile, storage and networking technologies for The IDG News Service. Follow Stephen on Twitter at @sdlawsonmedia. Stephen's e-mail address is stephen_lawson@idg.com