Grooveshark, a popular but legally questionable streaming music service, is now being sued by all four major record labels.
EMI, the only major label that licenses its music to Grooveshark, has sued the music site's parent company Escape Media Group claiming a breach of contract, saying the company hasn't made any royalty payments or provided accounting statements, The New York Times reports. Meanwhile, Universal Music Group, Sony Music, and Warner Music Group are all suing Grooveshark for copyright infringement.
Groovesharkoffers free streaming music on demand through a Web app with no limits and no login required. That makes it different from services like Spotify, MOG, and Rdio, which impose limits on their free offerings. (Spotify offers unlimited access for six months, but then enforces a cap of ten hours per month and five plays per unique track.) Grooveshark claims to have 30 million monthly active users.
Unlike competing services that license their music from the start, Grooveshark built its music library through users, who can upload their own tracks and listen to any songs that other users have uploaded. Grooveshark says it responds to takedown requests, but would rather pay artists through licensing deals than remove music.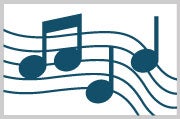 Still, this approach of offering the music first, then circling back to make licensing agreements has drawn the ire of most major record labels. In 2010, Apple and Google removed Grooveshark's app from their respective app stores following complaints from Universal Music Group. Universal sued late last year, with Sony and Warner eventually joining the lawsuit. EMI made a deal with Grooveshark after settling its own copyright infringement claim.
Grooveshark told Times that the EMI lawsuit is "a contract dispute that we expect to resolve," but it doesn't look good when the only participating major label is taking matters to court. Enjoy the free music while it lasts.
Follow Jared on Twitter, Facebook, or Google+ as well as Today @ PCWorld for even more tech news and commentary.