At a Glance
Expert's Rating
Pros
Inexpensive but still feature-rich
Agile performance
Cons
Middling camera
Uneven call quality
Our Verdict
The Nokia Lumia 710 might not be the most powerful phone, but its reliable performance, array of business and entertainment features and crisp display makes it a top choice for first time smartphone owners and those on a tight budget.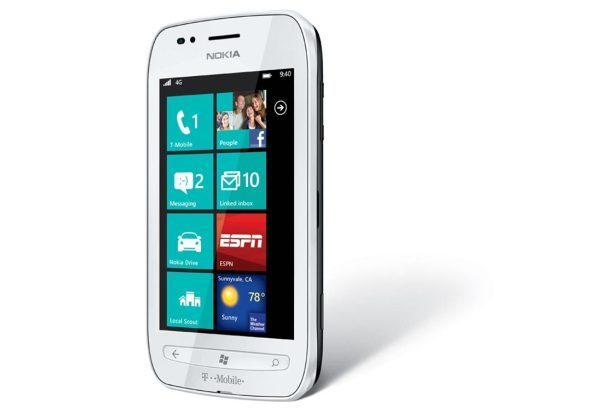 When I learned that Nokia would be teaming up with Microsoft for the next generation of Windows Phones, I was very excited. Nokia phones have a long-standing reputation for high quality, durability, and solid specs, but they've been held back by a stale operating system, Symbian. Enter the Nokia Lumia 710 for T-Mobile ($50 with a new two-year contract; price as of January 5, 2012), the Finnish handset maker's first Windows Phone in the United States.
Design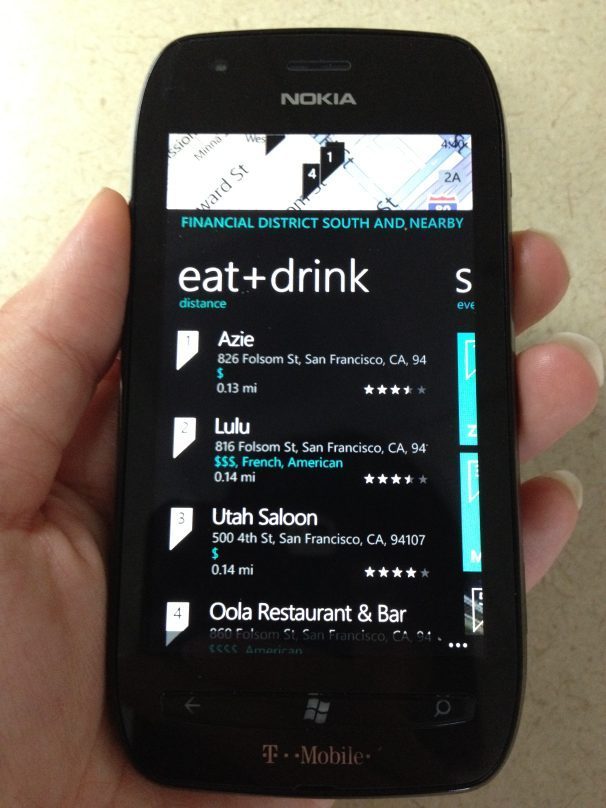 The Lumia 710 isn't to be confused with the Nokia's flagship phone, the Lumia 800 which hasn't reached U.S. shores yet. The Lumia 710 is the younger sibling of the 800.
The Lumia 710 doesn't feel like a premium phone, but it doesn't feel cheap either. Though the phone's shiny plastic is a fingerprint magnet, its soft rubberized back allows you to get a good grip on it. It won't win any beauty pageants, but that's to be expected from what Nokia refers to as a "no nonsense" phone. If you're all about looks for your Windows Phone, you may find the slick HTC Radar (at double the price) more enticing.
The power button is a bit difficult to press as it is flush with the bezel. I'm also not a big fan of the navigation keys, which sit below the display on a single plastic strip (see the photo above). This arrangement doesn't look very refined, and it feels awkward and uncomfortable.
The 3.7-inch WVGA display uses Nokia's ClearBlack technology, which supposedly increases the display's visibility in bright sunlight. Unfortunately, the sun was hiding in the San Francisco fog today, so I was couldn't put this feature to the test.
Windows Phone 7 "Mango"
We've discussed the Windows Phone operating system in a lot of detail elsewhere, including this overview of Windows Phone and this guide to the Windows Phone Mango update. With its bold colors, big clear font, and simple menu system, Windows Phone is ideal for first-time smartphone owners and is especially appropriate on a phone like the Lumia 710. Windows Phone looks simple, but it packs a lot of features. You can sync your phone with your XBox Live account, use the oh-so-pretty Zune music and video player, and get access to a full version of Microsoft Office.
With Mango, you can perform true multitasking with third-party apps and with Internet Explorer 9. You can switch quickly among recently used applications by pressing and holding the Back button. The screen elegantly displays all of your open apps in chronological order based on when you last used them.
The Hubs (People, Pictures, Music + Video, and Games) have been enhanced with sweet new features. For example, the People Hub connects Facebook, Twitter, Outlook, LinkedIn, and Windows Live Messenger all in one place, so you don't have to jump from app to app to communicate with your friends and colleagues. You can also group and categorize your contacts based on how you think of them–friends, coworkers, enemies, or whatever.
The Picture Hub now has a tagging system, which simplifies the task of organizing your photos. When you share your photos on Facebook or SkyDrive, the Photo Hub automatically detects any photo of a person and asks whether you want to tag it. It doesn't handle face recognition, however, so it can't tag images automatically.
Internet Explorer 9 on Windows Phone adds hardware-accelerated graphics and HTML5 support. Bing Search has some useful features such as localized search (ideal for finding restaurants or other attractions when you're traveling) and built-in music recognition software à la Shazam.
The Lumia 710 comes preloaded with a few apps, including ones for ESPN (which took forever to open on my review unit), Netflix (which required updating before my initial use), Slacker Radio, and the Weather Channel. You also get T-Mobile TV and Nokia Drive, a solid navigation app.
Performance
Equipped with the same single-core 1.4GHz Snapdragon processor as the Lumia 800, the Lumia 710 felt pretty fast overall. Apps opened right away and scrolling through menus or songs in the Zune player was fluid. I noticed that the phone lagged a bit in certain apps–notably the Weather Channel app and the EPSN app–though this may have been related to the network connection I was using.
The Lumia 710 hooks into T-Mobile's 14.4-mbps HSPA+ network, rather than into the faster HSPA+ 21 network. In a quick test using the WP7 Speedtest app, I recorded upload speeds of 1.37 mbps and download speeds of 0.5 mbps.
We've never had very good T-Mobile coverage in the South Park neighborhood of San Francisco where PCWorld's offices are located. I tried calling a friend three times before I could get through to him. Then, as soon as I said "Hello," my call dropped. Ultimately I had to walk across the street before the call finally connected. Call quality was pretty good once I moved out of that dead zone, however. My friends' voices sounded a bit muffled, but I could hear them clearly. My friends reported that my voice sounded natural and said that they couldn't hear the cars that were driving by in the background.
One stray observation: My cheek repeatedly hit the speakerphone button while I was making calls. This hasn't happened on any other Windows Phones I've tried, so I'm not sure what the cause was. It might be a problem with the proximity sensor, or it might just be due to the way I was holding this particular phone.
We haven't yet formally tested battery life, but the Lumia 710 lasted a full day of heavy use before I had to recharge it.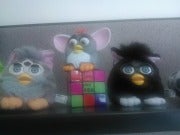 Mediocre Camera
The Lumia 710 has a 5-megapixel camera capable of capturing video at resolutions of up to 720p. The Lumia 800 definitely has the upper hand in the camera department with its 8-megapixel camera featuring a Carl Zeiss lens. The Lumia 710's photos were mediocre. My indoor photos looked hazy and washed out; and though my outdoor photos looked a little better, they still had that hazy effect.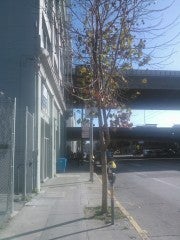 The Lumia doesn't have a front-facing camera for video calls or self-portraits. This omission is somewhat surprising because the Mango update adds support for front-facing cameras.
Bottom Line
The Nokia Lumia 710 is a nice U.S. introduction to the Finnish company's foray into Windows Phone, but it leaves me wanting more. I was impressed with the Lumia 800 and I'm keeping my fingers crossed that we'll see a higher-end Nokia Windows Phone next week at CES. But for first-time smartphone owners or for people who don't want to shell out a lot of money for a smartphone, the Lumia 710 for T-Mobile is a good choice.