It was just a few months ago that Mandriva Linux 2011 made its official debut, but now it looks like the company behind it may soon be forced to close its doors.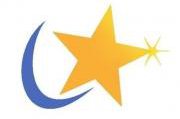 Mandriva has been suffering from leadership and financial problems for some time, leading along the way to the creation of a separate fork called Mageia.
Recently, however, the software's French publisher revealed that several efforts to increase the company's capital had been rejected by a key shareholder, with the result that it will likely declare bankruptcy on Jan. 16.
'I Will Declare Bankruptcy'
"I regret to inform you that none of the recapitalization schemes that were proposed at the meeting of shareholders on December 5 was accepted," wrote Mandriva CEO Dominic Loucougain in a letter to shareholders dated Dec. 23, 2011, and published on the Mandriva Forum on Friday.
"Without a permanent funding solution for our company before January 16th at noon, I will declare bankruptcy," Loucougain added.
It is apparently the company LinLux SARL, which holds a 42 percent stake in Mandriva, that has repeatedly rejected efforts to increase Mandriva's funding, despite the fact that Townarea Trading & Investments–another shareholder–was willing to single-handedly support a capital infusion of 4 million euros.
A Long History
Mandriva Linux was launched in 1998 under the name of Mandrake Linux, which is remembered fondly by countless longtime Linux fans. Its maker–then known as MandrakeSoft–operated under bankruptcy protection for a time several years back as a result of similar funding problems.
In 2010 Mandriva had another close call, but it was saved in the nick of time by a group of new investors.
Mandriva has been a key player in the Linux world, and it's long been among the top 10 Linux distributions, according to DistroWatch's popularity rankings. As of today, however, it's dropped to No. 12, while Mageia has claimed the No. 10 spot.
Let's hope Mandriva's shareholders can find a solution that will keep the software alive for a long time to come.