Procrastination is not often a virtue but when it comes to electronics, it often is.
Gadget buyers can be fickle souls. What's hot today can be gazpacho tomorrow. Moreover, refresh cycles for high tech gizmos can be so quick that older product models can suddenly start selling at deep discounts.
An outfit called Dealnews makes its living following the price of things selling on the Internet. Here are some electronic items the organization says will cost you less this year than last:
Dreadnaught Notebooks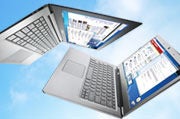 Portable computers designed to replace desktop units will be selling at rock bottom prices this year, according to Dealnews. Without a doubt ultrabooks will be all the rage in 2012, as well as laptops sporting Intel's Sandy Bridge processor.
The halo from those products will mean price cuts in capable desktop replacements based on AMD's Fusion APU. "Just last week we saw systems plummet to $350, an unprecedented price low for any desktop replacement," Dealnews notes at its website.
Apple iPad 2
Rumors began circulating almost as soon as this iPad model was introduced as to when the next model will arrive on the scene.
Whether you believe the iPad 3 will be introduced on Steve Jobs' birthday in February or later in the year, the price of its predecessor is going down.
As Dealnews points out, iPad 3 will definitely push the price of refurbished iPad 2 models down, but Apple may have some price reductions of its own in mind. Some 1 Infinite Loop watchers predict the iPad 3 will be released at the present price points for the iPad 2, while the iPad 2 will continue to be made and sold at a price to compete with devices like Amazon's Kindle Fire.
Android Tablets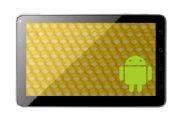 Speaking of Fire, the success of Amazon's color tablet during the holiday season is expected to prod slate makers to bring products online at or below $199, which should create some tablet bargains this year.
Solid State Drives
Hard disk prices are expected to be going up this year because flooding in Thailand put a crimp in their production. That's not the case with solid state drives (SSDs).

Sure, they'll still cost you more per gigabyte to use, but that margin will shrink this year. According to Dealnews, the price in 2011 for a 64GB solid state drive slipped 33 percent and for 128GB models by 21 percent. That's a trend that Dealnews expects to continue in 2012 as more SSDs permeate the market in place of 2.5-inch hard drives.
E-Book Readers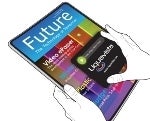 Between low-priced tablets like Amazon's Fire and expected improvements in e-ink technology that will support color screens and video, the price of devices dedicated to reading e-books has nowhere to go but down.
MacBook Air Refurbs
Compared to Windows-based notebooks, MacBooks are pricey and the priciest of all is the svelte MacBook Air, which should get some serious competition this year from "ultrabooks." Nevertheless, for those with a lust for an Air, but without the lettuce to support it, there's always the refurb market.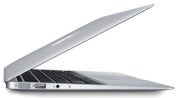 Last year, Dealnews says, refurb prices on an 11-inch fourth generation Air (October 2010) declined 17 percent, to $699 from $849. "Apple is bound to refresh its MacBook Air in 2012, and the new model (which would be the sixth generation) is guaranteed to drive refurb prices down even lower," Dealnews notes. It added, though, that even the prices of new Airs are coming down(because of ultrabook pressure, perhaps?), with fifth-gen 11-inch models (July 2011) selling for $850, down from $999.
Follow freelance technology writer John P. Mello Jr. and Today@PCWorld on Twitter.