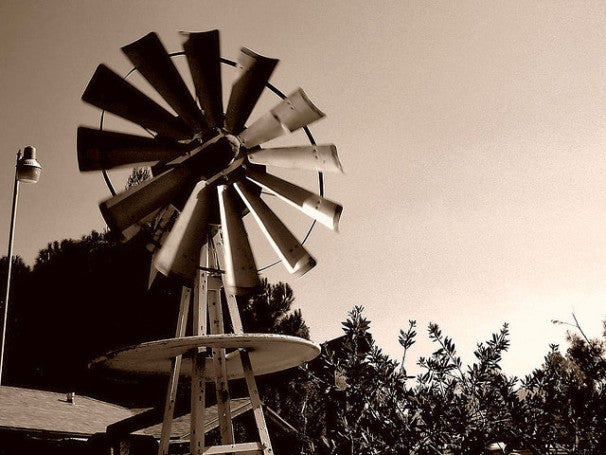 The Japanese government is planning to develop a farm where all labor is carried out by robots, according to AFP. The initiative, dubbed the "Dream Project," will use robotic tractors to plant and harvest the crops, and other robots for tasks such as packaging the produce for shipping. Rumored to be helping out on the robotics side are tech companies such as Panasonic, Sharp, Ajinomoto, Ito-Yokado Co., Hitachi, Fujitsu, Yammer, and NEC. Approximately 10 billion yen (or about $130 million) will be invested in the project over six years.
The farm will be located on 600 acres in the Miyagi Prefecture, and it'll be used to grow fruit, vegetables rice, soybeans and wheat . In addition to being a technological coup, the project will also implement several green initiatives. Use of chemicals will be minimized, with pesticides being replaced by special LED lighting. Carbon dioxide produced by the robots will be recycled by feeding it back to the crops to reduce the amount of fertilizer needed.
Japan hopes this project will help to revive its aging agriculture sector, which was dealt a hard blow following the earthquake, tsunami and resulting nuclear plant meltdown this past March. A lot of fertile agricultural land was left polluted and inundated with salt, and public trust was eroded due to fears of radiation contamination.
Read AFP's story for the full scoop.
Hopefully, such a project brings us one step closer to the Jetsons and not one step closer to the Matrix. I hope someone keeps an eye on the farm to make sure it is just rice and soybeans being grown.
[AFP via Geek.com / Photo: Adam Smith on Flickr (CC BY 2.0)]
Like this? You might also enjoy…
Get more GeekTech: Twitter – Facebook – RSS | Tip us off