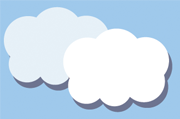 Lenovo and Acer are following software giants such as Apple, Google and Microsoft into the cloud with services that make your music, videos, photos, and documents available instantly across all your devices. The two computer makers separately announced new online personal data storage services at the Consumer Electronics Show in Las Vegas, which officially opens Tuesday.
Acer will introduce a new free service called AcerCloud available on all new Acer PCs starting in the spring that instantly syncs data across your PCs, smartphones, and tablets. Lenovo's "Personal Cloud" vision, meanwhile, will also sync data across PCs, the newly announced Lenovo S2 smartphone, and tablets, as well as the company's newly announced Android 4.0-based K91 Smart TV. The China-based hardware maker did not announce U.S. availability for the Personal Cloud, the S2 or the K91.
AcerCloud
Acer is taking a cue from Apple's iCloud with AcerCloud, a free service scheduled to become available in the spring on all new Acer PCs for syncing documents, music, photos, and videos across devices. At launch, AcerCloud will sync to Android smartphones, with Windows Phone functionality coming at a later date.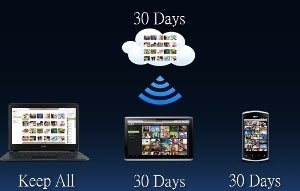 AcerCloud will include three components: PicStream to sync photos, AcerCloud docs for documents, and clear.fi Media to sync music and videos. PicStream will move any photos you take with your smartphone and save them to your main PC. Photos via PicStream will also be available on your other devices for 30 days.
AcerCloud docs will allow you to store documents in Acer's online storage service for 30 days where they will also be accessible to your other devices. So you could, for example, create a document on your desktop PC at home and have it available on your laptop when you get to work. It's unclear if Acer's 30-day time limit renews itself when you make changes to an online document. Acer did not specify which document types AcerCloud will support. No doubt it will let you sync spreadsheets and word processing documents, but it's unclear whether presentation files such as PowerPoint will also be supported.
Syncing media such as music and video will occur via clear.fi Media and you will be able to download or stream your multimedia collection via AcerCloud. Acer did not specify any time limits for music or video stored in AcerCloud.
Acer also mentioned that you will be able to retrieve data from your main home PC via remote access using Acer's "Always Connect" technology.
Lenovo's Personal Cloud Vision
Lenovo's announcement was painfully short on specifics. We do know that similar to Acer's PicStream and Apple's Photo Stream, Lenovo's S2 smartphone will automatically sync photos with your PC. You can also sync music and video from Lenovo's online storage solution to your smartphone or K91 Smart TV.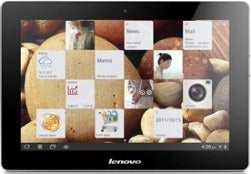 Lenovo also said it is reimagining itself as a "personal cloud solution provider" instead of a "personal computer manufacturer." Looking past the public relations gobbledygook, it sounds like Lenovo wants to create a "closed" cloud solution that will sync your data only with other Lenovo devices. But that is merely speculation. I have asked the company to clarify how its new personal cloud will work and will update this post should Lenovo respond.
The moves by Acer and Lenovo to create new cloud syncing solutions is yet another sign that personal computing is entering the so-called "appliance era." This is where your PC, smartphone, tablet, and, in some cases, your television are easier to use than ever — but are also just shells to access your personal content that is not stored locally, but on remote servers.
Connect with Ian Paul (@ianpaul) on Twitter and Google+, and with Today@PCWorld on Twitter for the latest tech news and analysis.

For more blogs, stories, photos, and video from the nation's largest consumer electronics show, check out PCWorld's complete coverage of CES 2012.