Over the last year, prepaid carriers have upped the ante when it comes to high-end smartphones in their roster, making it more and more tempting to say goodbye to two-year contracts forever. Continuing this trend, MetroPCS today announced that it is adding two 4G LTE Android phones to its portfolio. The LG Connect is the first dual-core smartphone from MetroPCS while the Samsung Galaxy Attain is more multimedia-centric.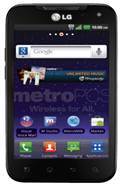 Both phones will be available on MetroPCS' plans of $50 and $60. Both plans offer unlimited talk, text, and 4G LTE Web browsing, with the $50 plan offering 1GB of multimedia streaming access (streaming video, audio and game content) and the $60 plan offering unlimited multimedia streaming access.
LG Connect 4G
With its 1.2GHz dual-core processor, LTE connectivity, 4-inch NOVA display, and 720p HD video capture, it is almost hard to believe the LG Connect is a prepaid phone. The Gingerbread phone also has a Corning Gorilla Glass Screen Protector as well as Dolby Mobile for high quality sound. It also packs in a 5-megapixel camera with a flash as well as a front-facing camera.
Pricing for the LG Connect has not yet been announced, but will be available at the end of this month.
Samsung Galaxy Attain 4G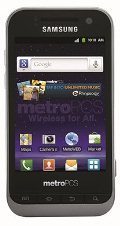 The Galaxy Attain is more of a mid-range phone, but still offers a lot of enticing features — especially for the price. The Galaxy Attain is powered by a 1GHz processor and runs Android 2.3 (aka Gingerbread).
It's not clear if it is running a version of TouchWiz at this time, but we'll verify that. The Galaxy Attain has a 3.5-inch display as well as a 3-megapixel camera along with a front-facing camera.
The Galaxy Attain 4G will cost $200 without a contract and will be available in coming weeks.
MetroPCS will be showing off the new phones tonight at the PepCom event here in Vegas. Stay tuned for our hands-on impressions of both phones.

For more blogs, stories, photos, and video from the nation's largest consumer electronics show, check out PCWorld's complete coverage of CES 2012.