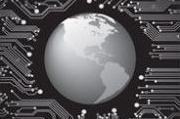 Counterfeit goods worth $178.9 million were seized in fiscal year 2011 by U.S. Immigration and Customs Enforcement (ICE), according to a report [PDF] released Monday by the agency.
However, the value of goods seized in 2011 was 5 percent lower than it was in 2010, despite the fact that the number of seizures during the comparative period increased 24 percent, to 24,792 from 19,959.
The average value of a seizure during the time frame dropped to the lowest level in ten years, to $7193, according to the report.
The value of seizures has been declining since 2008, when it peaked at about $275 million. Meanwhile, the number of seizures has increased from about 14,000 in 2009 to 25,000 in 2011.
Those declines were attributed by ICE to a shift by knock-off artists toward using international mail, express courier, and consolidated shipping services to import counterfeit and pirated goods. Those methods limit counterfeit shipments to small sizes.
Counterfeiters are selling directly to consumers through websites, which is why there has been a significant increase in the number of seizures at mail and express courier facilities, Acting U.S. Customs and Border Protection Commissioner David V. Aguilar says in a statement.
"Although these websites may have low prices, what they do not tell consumers is that the true costs to our nation and consumers include lost jobs, stolen business profits, threats to our national security and a serious risk of injury to consumers," he adds.
Consumer electronics represent a large portion of the value (22 percent) of the counterfeit goods seized by ICE in 2011 and increased over its share of the value pie in 2010 (18 percent). About a third of the counterfeit consumer electronics products seized by the agency were cellular phone knockoffs.
Nearly two-thirds (62 percent) of the value, or $124.7 million, of all bogus goods seized by ICE originated in China, the report said.
In addition to its program to physically seize counterfeit goods, ICE also has an initiative called Operation In Our Sites aimed at shutting down websites associated with counterfeiting or pirating products.
The initiative has been criticized by civil rights groups and some legislators for violating the free speech amendment to the U.S. Constitution.
Others on Capital Hill, as well as Hollywood, like the idea behind In Our Sites and would like to see it expanded through new laws like the Stop Online Piracy Act (SOPA) in the U.S. House of Representatives and the Protect IP Act (PIPA) in the U.S. Senate.
Follow freelance technology writer John P. Mello Jr. and Today@PCWorld on Twitter.