Linux's prospects as a desktop operating system have long been a topic of hot debate, with some arguing that it will never surpass 1 percent of the market while others–including yours truly–countering that it already has.
In this increasingly mobile era, it's not clear there's much point to such debates anymore. The topic has also become a tired one, largely because it can never really be conclusively settled without sales statistics or other relatively definitive metrics to prove the extent of Linux's desktop use.
Just last week, however, research firm Net Applications–which has been behind many of those "1 percent" reports–published new data suggesting that Linux's usage on the desktop has jumped in recent months.
Questions of desktop dominance aside, it's an interesting sign of changing times.
From 0.97 to 1.41 Percent
Net Applications is a frequently cited source of market share data about Web browsers, operating systems, search engines, and more. To collect that data, the company studies visitors to its network of HitsLink Analytics and SharePost clients, which number more than 40,000 websites around the globe.
What's particularly interesting in the context of Linux is the data Net Applications just reported for December 2011. Specifically, the company's NetMarketShare service reported that Linux accounted for a full 1.41 percent of the market for that month, following a steady increase that began in August 2011.
After dipping to 0.97 percent in July, Linux rose to 1.07 percent in August, 1.11 percent in September, 1.19 percent in October, and 1.31 percent in November, Net Applications reports, followed by the new high of 1.41 percent last month.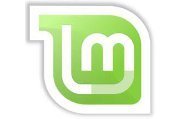 More Than a Quarter
That may still be a very small figure–smaller even than the 6.36 percent held by Apple's Mac in December, according to Net Applications–but there's no denying it's a pretty big jump from 1 percent.
It also begins to fall more in line with data from other sources. W3Counter, for instance, puts non-Android Linux at 1.64 percent in December.
Wikimedia's Traffic Analysis Report for last October pegged Linux at 3.48 percent, while news site The H–which also reported on the new Net Applications data–noted that Linux users now account for 25.36 percent of its own traffic.
The Sky's the Limit
Now, I have no intention of making any "Year of Linux on the Desktop" claims, particularly given the fading importance of the old notions of desktop dominance anyway.
Still, I do think it's interesting to see this recent uptick. Distributions such as Ubuntu and Linux Mint are making giant strides on the desktop and beyond–not to mention Linux's ongoing success on mobile devices and servers.